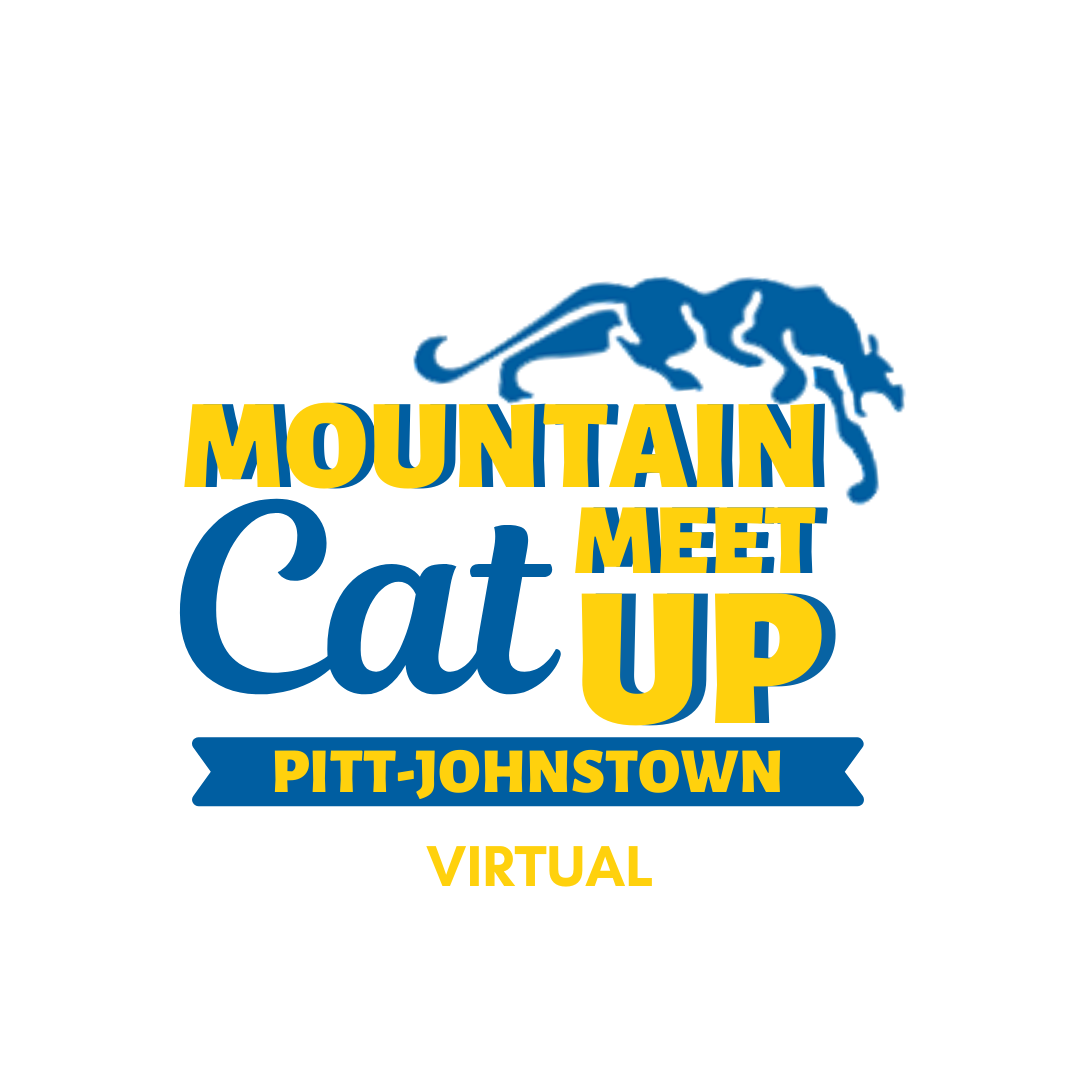 Academics at Pitt-Johnstown
Date: August 4
Time: 12-1
Presenters: Kilpatrick, Hall
Description: Often new students and their families have new academic questions or require clarification of things learned at Academic Planning Days. Dr. Kilpatrick will address those questions and offer you some information about how to be successful in the Flex@Pitt format this fall. New students and families welcome to attend.
 
Mountain Cat Meet UP for Class of 2024: Paying for College
Date: August 5 
Time: 12-1
Presenters: Amanda Reed, Joni Devato and Heather Hall 
Description: This optional session is another opportunity to connect with our University Controller, Amanda Reed, and our Director of Financial Aid, Joni Trovato regarding paying for your education at Pitt-Johnstown.  This is a general session that will answer some questions and offer some last minute reminders.  
As always, if you have specific questions about your financial aid package or payment options, please reach out to them directly at any time.
Class of 2024 Meet and Greet and Cell Phone Smackdown Gameshow
Date: August 10
Time: 7-7:30 and 7:30-8:30 (Gameshow)
Presenter: Heather Hall and several student leaders
Description: It's time to talk about life outside the classroom!  Join our Director of Campus Activities and Engagement and some active student leaders for real talk about getting involved. You will also be able to meet some of your classmates in this informal session!
Please stick around at 7:30 and do what you can to win up to $200 in Amazon gift cards with comic Derek Knopsnyder!  With your cell phone you can participate in a fun and interactive cell phone trivia contest and enjoy some time with the Class of 2024.