Dr. Jill Henning and Dr. Paul Newman partner to deliver science-based information to the public through creativity and theater with a Year of Engagement Grant entitled: A Vaccine Engagement experience.  The goal of the project is to reach individuals with sound scientific information in ways that are relatable by using historical events from the 1918-19 Influenza Pandemic in Johnstown to reiterate what needs to be continually embraced in the COVID-19 Pandemic.
"Congratulations to Drs. Newman and Henning and the cast for an extraordinarily creative, and, impressive interdisciplinary collaboration that will entertain and educate audience members; this a great public service during these trying times," President Jem Spectar said.
Dr. Newman led a team of 10 students, 4 historians and 6 biologists, in researching the impact of and Johnstown's reaction to the Influenza epidemic of 1918-1919. They investigated 10 months of newspapers, The Johnstown Tribune and The Johnstown Democrat supplied on microfilm by the Cambria County Library, Penn Highlands Community College Library, and hosted by Owen Library. Dr. Newman used real events and real people to construct a narrative about one family in Cambria City through the perspective of a single woman--wife, mother, daughter-in-law, neighbor, Red Cross volunteer.  The theme of the film is what public health officials urged in 1918-19 and 2020-21: Believe science; wash hands, wear a mask, socially distance, and take a vaccine when available. The Johnstown Area Heritage Association allowed the use of the 1860 Wagner-Ritter House for the set. Dr. Newman directed the film as part of a film team called "bob cat films," with Director of Photography Jason Bolinger, and starring actor Kate Davis. The film will air weekly in four episodes beginning April 20 on In This Together Cambria's website and various social media outlets. The production team will also make a single cut, 40-minute film for local release this summer as a public service, and to film festivals nationally in 2021-2022 to continue to reach audiences as virus variants multiply. 
(Behind the scenes filming)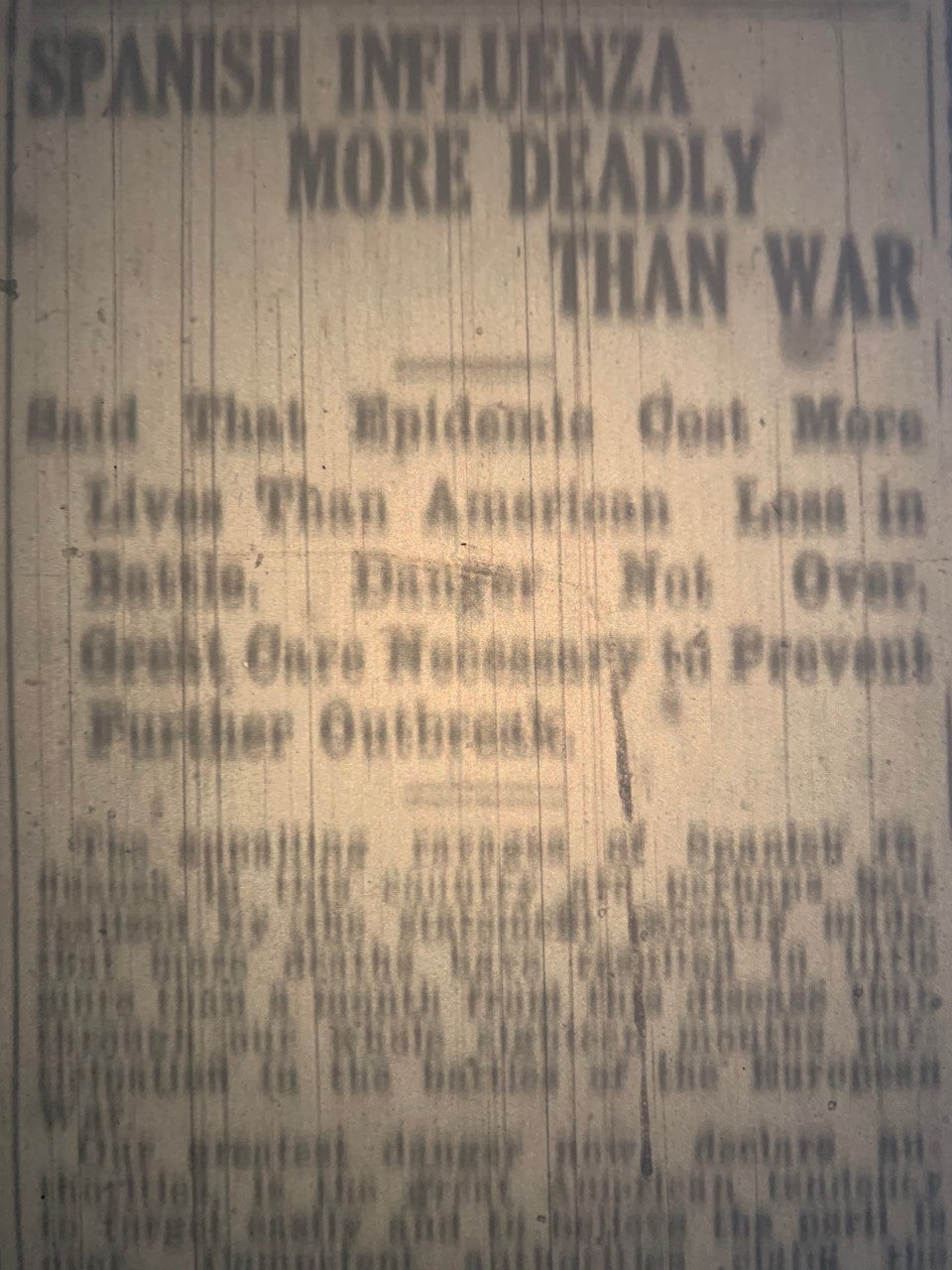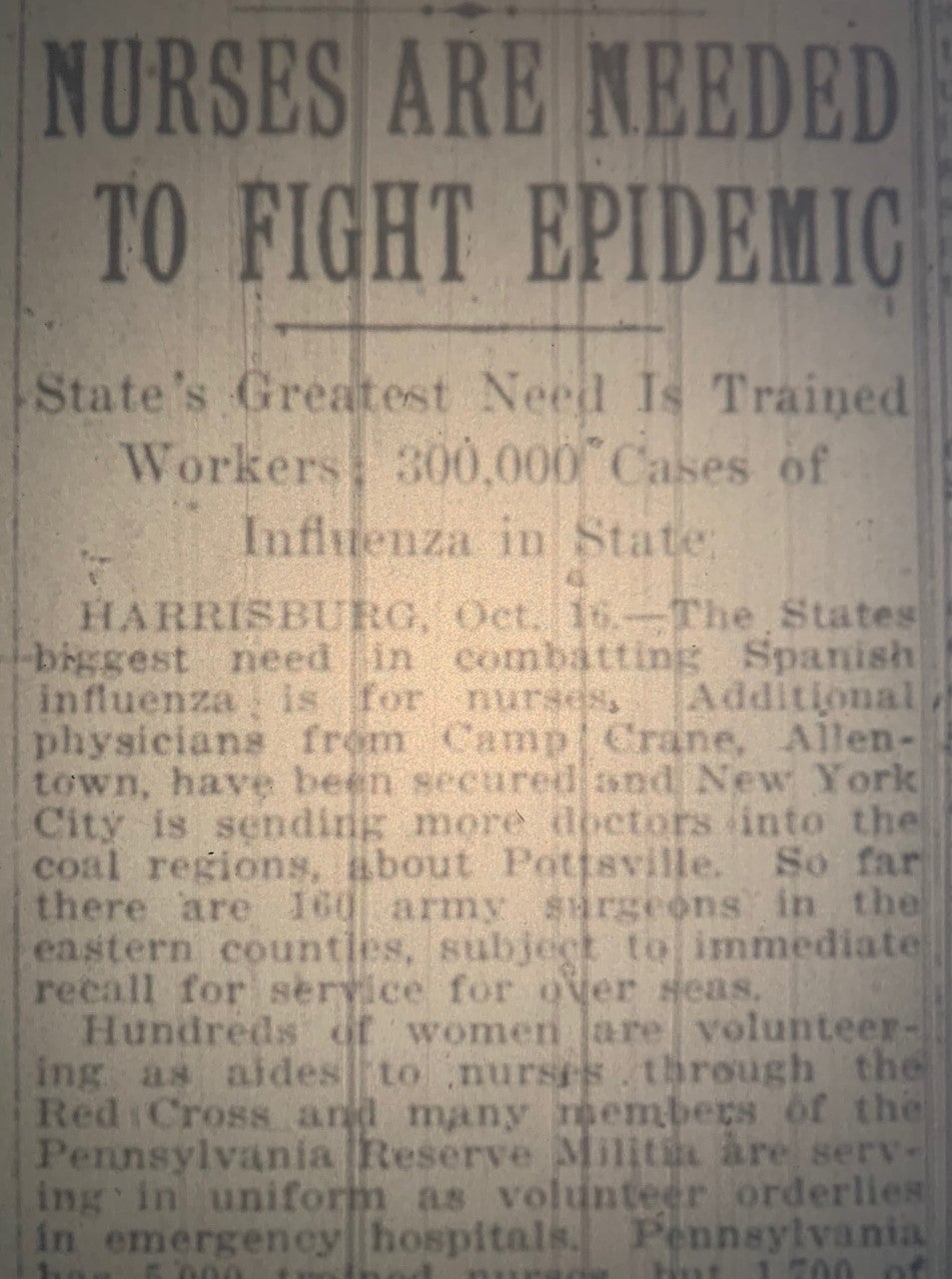 Old newspaper articles documenting the influence the Spanish Influenza had on the region.