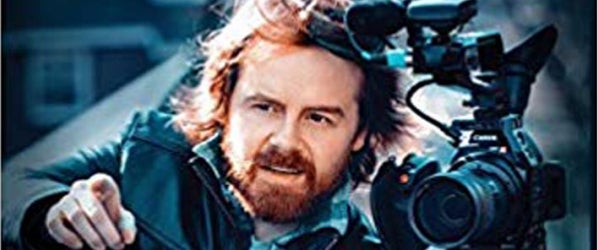 Johnstown filmmaker and author Tom Getty on the publication of his new book "How To Make Blockbuster Movies—And Do It On Your Own!"  According to the writer and director of films "Emulation" and "America Has Fallen" (also known as "Rising Fear"), anyone can make a movie — just as long as they have passion, drive, and the right know-how.
Finding that right information, however, is the hard part.
"Filmmaking is a minefield," says the 31-year-old filmmaker and 2010 University of Pittsburgh Cum Laude graduate who first attended Pitt-Johnstown. Getty, a graduate of Westmont-Hilltop High School in Johnstown, said he has been making films since he was eight. 
He is featured in a story on Pitt's Film & Media Studies website ».
Getty is also listed among the Pitt-Johnstown Success Stories. He noted that he was inspired to write "The Invading," a horror fiction novel set on a college campus, on a snowy night while he was looking out at campus from his Hickory Hall dorm room.