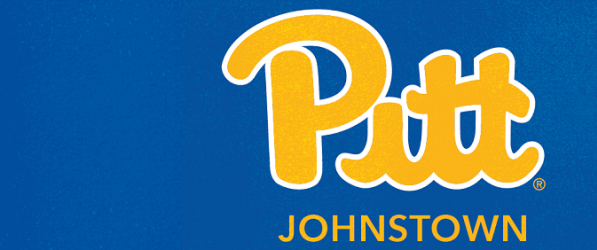 Pitt-Johnstown will host WinnerFest 2020, an athletic alumni reunion and winter sports festival, on February 7 and 8, 2020.
On Friday, February 7, an all-sport athlete alumni mixer featuring music, food and drinks, will be held in the Sports Center's Hall of Fame Room immediately after the Mountain Cats' wrestling match against Mercyhurst, which begins at 7 p.m.
Cheer on the nationally ranked Mountain Cats as they push to secure the all-time dual meet wins record for legendary coach Pat Pecora. Then, enjoy the evening with fellow Pitt-Johnstown alumni at the reception. Meet Pitt-Johnstown's six-time NCAA wrestling champion and former Pittsburgh Steeler Carlton Haselrig, who will be on hand for a book-signing of his book GIANT KILLER: THE CARLTON HASELRIG STORY.
On Saturday, February 8, there will be fun and games for everyone from noon to 5 p.m. at the Sports Center. There will be inflatables for children in the Wellness Center and an open pool for family fun at the Zamias Aquatic Center as well as men's basketball alumni games and a volleyball alumni game. 
Then, enjoy the current Mountain Cats on the court as they host Edinboro in a doubleheader with the women's team playing at 5 p.m. and the men's team at 7:30 p.m.
"As a proud former Pitt-Johnstown volleyball student-athlete, I am ecstatic to not only participate, but help plan this event," said Assistant Athletic Director and event organizer Abby Gearhart. "Being a student-athlete in college is an integral part of your growing process. It helps to shape and mold the young men and women that we become.
"When we graduate and move on to our careers, that inner student-athlete still lives within us; and often times we have no outlet to funnel that hunger or places to relish in our memories. That is exactly what I want this event to cultivate: camaraderie with old teammates, coaches, and friends; reminisce on the 'good ole days' and reflect on the stories of 'back when;' and share our current successes.
"My time at Pitt Johnstown as a student-athlete has afforded me so many incredible and unique experiences as well as prepared me for my future endeavors."
To RSVP for either event, please contact Ms. Gearhart at 814-269-7011 or agearhart@pitt.edu.
---
The University of Pittsburgh at Johnstown, founded in 1927, is the first and largest regional campus of the University of Pittsburgh. Pitt-Johnstown is recognized by the Princeton Review as a "Best in the Northeast" college, by G.I. Jobs as a "Military Friendly School," and by Pennsylvania Business Central as a "Top 100 Organization." The distinctive combination of Pitt-Johnstown's people, programs, and place results in exceptional performance in preparing students for career and professional success. Pitt-Johnstown is the regional leader, educating for success in the Real World.