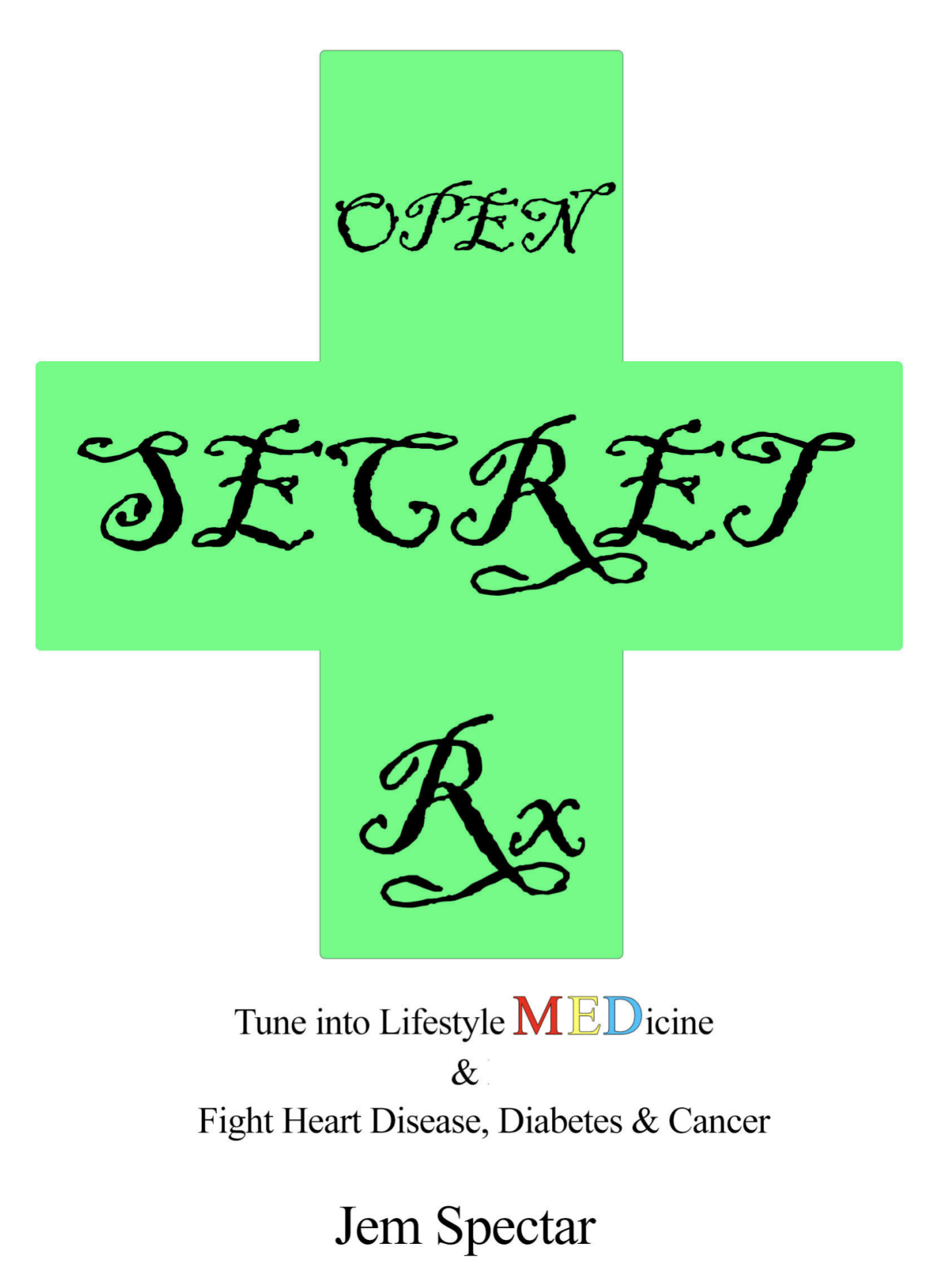 Pitt-Johnstown President Jem Spectar has just published his second book, Open Secret Rx – Fight Heart Disease, Diabetes & Cancer. The book examines the spiraling sedentary crisis and how increased Movement, Exercise & Dance (MEDicine) can help stave off chronic conditions like heart disease, Type 2 diabetes, and cancer. Dr. Spectar contends, "rising physical inactivity is a menacing and grave pandemic taking the lives of multitudes worldwide yearly."   Spectar believes we need "urgent individual and societal changes to stem or reverse the growing damage of sedentary lifestyles." At the same time, recognizing that "many people want to exercise but cannot or do not for various reasons, the book also examines how various social, cultural, and economic determinants constrain individual choices and exacerbate glaring and systemic health inequities." 
The book, intended for a general audience, provides "a vast trove of research findings, lived experiences, and testimonials demonstrating the incontrovertible link between physical activity and healthy aging or longevity." As a result, Dr. Spectar hopes the reader will be "better informed and empowered to make needed lifestyle changes and "to develop a plan of action to prevent, mitigate, or manage chronic diseases" and possibly avoid premature death.  
The Open Secret Rx comes on the heels of Spectar's first book, Movement + Music = Medicine Fight Alzheimer's, Dementia and Parkinson's, which Book Authority selected as one of the top books on dementia. The Open Secret Rx has also received strong praise from early reviewers. Mr. Tom Kurtz, the President, and CEO of Windber Hospital & Windber Research Institute, stated, "The Open Secret Rx is an "excellent and compelling work, a must-read for everyone interested in healthy living. I enthusiastically and strongly recommend this book." Meanwhile, Dr. Livingston Alexander, President Emeritus Pitt Bradford & Titusville & Professor of Psychology, wrote:  "Dr. Spectar explains in very accessible language that the roadmap to healthy aging is movement and consistent physical activity in any form that appeals to the individual—whether it's running, walking, dancing, biking, hiking, or any number of sports. I commend Dr. Spectar for his genius …" in helping readers discover the 'open secret' to living longer and healthier lives.   
Spectar hopes the Open Secret Rx will also serve as a "call to action to leverage preventive lifestyle medicine and effectuate much-needed structural reforms to transition us from a sick care system to one focused on total health and well-being."