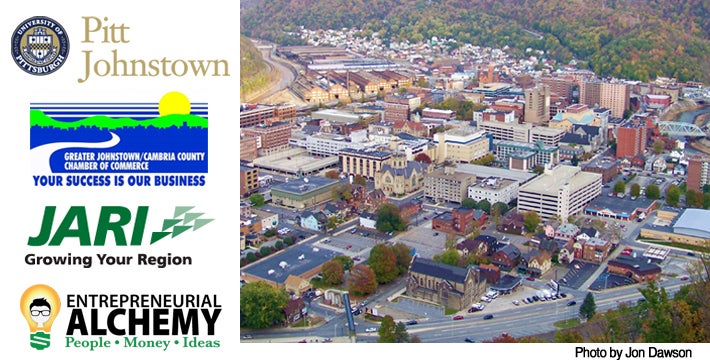 Pitt-Johnstown, Entrepreneurial Alchemy, JARI, and the Chamber of Commerce are partnering to promote economic development in our region!
Pitt-Johnstown, Entrepreneurial Alchemy, Johnstown Area Regional Industries (JARI), and the Greater Johnstown-Cambria County Chamber of Commerce are working together to promote awareness among students of industries and opportunities that exist in the region. Through the Industry Tour initiative, students learn about local business and industry, while the organization has an opportunity to meet talented students and discuss new business internship opportunities.
The goal is to create a strong local talent pipeline that informs students about what is being imagined, developed, and sold from the region, as well as provide the possibility of new professional training opportunities. 
Employer Information
When registering to schedule a tour, please include:
Who is your company contact? (name, email, phone)
Who is the ideal student candidate for you?
How many students can you accommodate on the tour?
What is the best day and time for the tour?
Will internships be available?
Student Information
Students may register for a tour by contacting Real World Career Services office in the Student Union G-52 or kshook@pitt.edu.