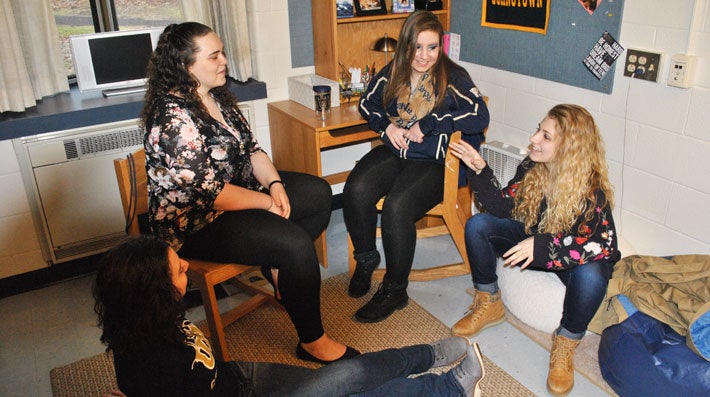 The Resident Assistant (RA) is a critical member of the Residence Life staff. The RA is an undergraduate student who works with students in their residence community to provide an academically-conducive and socially-enriching environment.  
The RA is trained to serve as a resource to students about campus resources. The RA also provides social and enrichment programming to meet the needs of his or her specific area.
A good RA is conscientious, dedicated, personable, and able to interact with a wide variety of students in a positive manner. The RA role is time-intensive. Good RAs are also able to balance conflicting commitments with academic, social, and job responsibilities.
RA Application Process
The RA Application opens on Friday, October 5, 2018 at 9:00 a.m. All applications are due by Friday, October 26, 2018 at 5 p.m.  To access the Resident Assistant application, go to:  my.pitt.edu, my resources, housing e-services, housing and dining services.  Select the Resident Assistant application link.
Candidates will be notified of their acceptance into the selection process on a rolling basis as final applications are submitted. All candidates who are accepted into the process will be required to participate in RA Shadowing. More details will be provided via email once you are accepted into the process.
Contact Angela Delfine in the Residence Life office at amd281@pitt.edu or 814-269-7161.