We are pleased to welcome prospective students and families to our beautiful mountain top campus!
Personal Campus Visits
Your visit will include a tour of campus with a Pitt-Johnstown Mountain Cat Ambassador and a conversation with a member of the Admissions Team.   Tours are available Monday through Friday at 10:00 am, 12:00 pm, and 2:00 pm.
---
Fall Open Houses
You're invited to join us for a day of exploration, learning, and a peek at what your future could hold! 
Explore our beautiful 655-acre campus with a student ambassador as your guide. Hear from faculty and staff about our commitment to affordability, supportive living-learning environment, and outstanding student success record. By the end of the day, we hope you decide Pitt-Johnstown is the right fit for you.
Saturday, October 22
Saturday, November 12
---
Pitt-Johnstown Preview Days
Can't make it to see our beautiful 655-acre campus during the week, join us for a Saturday visit!  The Preview Day program will include a campus tour with a student ambassador and an opportunity to meet with an admissions counselor. Check-in time 9:45 a.m. at Blackington Hall.  Tours will begin at 10:00 a.m. Choose from the following dates:
Saturday, September 24
Saturday, October 1
Saturday, December 3
---
Special Events
Humanities Days
Interested in a humanities-based specific field? If so, this event is for you! Come speak with our current humanities faculty and get a feel for what this academic division can offer you! Throughout the day, interested students will get a taste of college classes, meet current humanities students, see what extracurricular activities we offer (theatre, chorus, and band to name a few!), and enjoy a meal in PJ's cafeteria.
Wednesday, October 12
Friday, November 4
---
Virtual Visits
Can't make it to campus? Join us for a virtual visit. 
---
Online Tour
Experience Pitt-Johnstown by exploring our beautiful campus from the comfort of your home!  Have specific questions about your application, financial aid, or just want to know more about Pitt-Johnstown?   Contact the Admissions Welcome Center  to talk with a member of our team.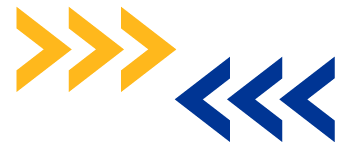 Growing up in Pittsburgh all my life I knew I wanted to earn a degree from the University of Pittsburgh but I wanted a more up close and personal experience in college. When I came to Pitt-Johnstown I knew this was a perfect fit for me"-Katie Wockley