Congratulations on your acceptance to the University of Pittsburgh at Johnstown!
The next few months may seem overwhelming, and we are here to help you through this process.
Academic Planning Days
Academic Planning Days are opportunities to get to know the Pitt-Johnstown campus, faculty, staff, regulations, procedures, and to obtain first semester advising.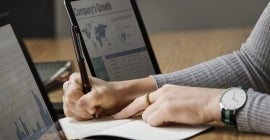 Other Resources