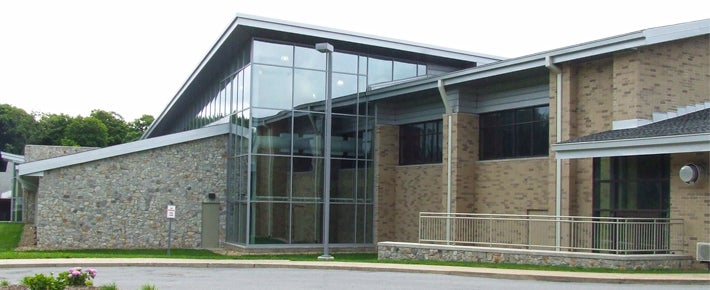 Pitt-Johnstown's Wellness Center is a 40,000-square-foot state-of-the-art exercise, health, and recreational hub.
All current Pitt-Johnstown students may use all areas of the Wellness Center and need only swipe their student IDs at the front door.
Summer Hours:
Monday -- Friday 7:00 a.m. - 3:00 p.m.
In-Person Classes:
Morning Yoga (Steph Allison):  Monday through Friday, 7:30 a.m., Dance Studio
Yoga (Kelly Morgan): Tuesdays, 4:00 p.m., Dance Studio
Fall and Spring Term Hours:
Monday – Friday, 6 a.m.-midnight
Weekends, noon-midnight
814-269-7026
Rock Wall:
7 - 10 p.m. Monday through Thursday, class on Tuesdays only. 
The Wellness Center features:
A fully equipped cardiovascular area with treadmills, elliptical gliders, upright and recumbent bikes, and stair-climbers
A 30-foot climbing wall with capacity to accommodate up to six climbers simultaneously
More than two dozen pieces of strength-training equipment including abdominal benches, bicep curl, tricep press, leg curl, leg extensions, calf extensions, hip abduction, and weight benches
Two multi-purpose courts for basketball and volleyball, which can be combined to be one NBA-sized regulation basketball court
A three-lane, elevated 1/12 mile running track that allows running enthusiasts to escape those trademark Western Pennsylvania winters
A 1,000-square-foot professional-grade dance studio
814-269-7026