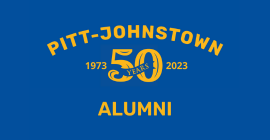 Division of Education (August 11-13, 2023)
Education will celebrate by hosting a reunion on Saturday, August 12th with a brunch and tours from 10:00 am – 1:00 pm, with keynote speaker Dr. Jerry Zahorchak, Former Secretary of the Pennsylvania Department of Education and Barbara Parkins, '80, former Superintendent, United School District. Majors include Early Childhood, Middle Level, Secondary Education and Special Education.
Division of Natural Sciences (October 6-8, 2023)
Natural Sciences will be celebrating "Fall into Research" with their reunion on Friday, October 5th. A brunch will take place on Saturday, preceded by tours. Natural Sciences include Biochemistry, Biology, Chemistry, Energy & Earth Resources, Mathematics, Natural Sciences and Psychology.  This Division also offers pre-Professional programs in Pre-Dentistry, Pre-Medicine, Pre-Occupational Therapy, Pre-Optometry, Pre-Physical Therapy, Pre-Veterinary Medicine, Pre-Physician Assistant. Preparatory also includes Pre-Athletic Training, Pre-Emergency Medicine, Pre-Health Info Management and Pre-Pharmacy.  
Division of Engineering & Computer Science (October 2023)
Our Engineering and Computer Science Program will be celebrating by hosting an alumni reunion on campus in fall 2023  for all majors including Chemical, Civil Computer, Electrical, Mechanical, Computer Science and Minors in Civil Engineering, Computer Science and Electrical Engineering.
More About Engineering & Computer Science
Division of Humanities (November 17-19, 2023)
Humanities include Majors in Communications, English Literature, Journalism, Theatre Arts, English writing, and Multimedia & Digital Culture. Minors include Art History, Communication, Creative Writing, English Literature and Foreign Languages, Music, and Philosophy. We are planning a theatre performance on Friday, November 17, at 7:00 pm, preceded by cocktails. The tours will take place on Saturday morning followed by a brunch, with a keynote speaker
Division of Social Sciences 
Social Sciences include Environmental Studies, Geography, History, Justice Administration & Criminology, Political Science, Social Sciences and Sociology with courses in Anthropology, Pre-law Professional Programs and Certificate Programs in Geographic Information Systems and International Studies and Minors in History, Sociology and Political Science.
Division of Business & Enterprise
Business & Enterprise includes Accounting, Economics, Finance, Information Systems in Healthcare and Business, Management including Healthcare, Human Resource and General Management, Marketing with Minors in Economics, and Information Systems.