Watch Dr. Jem Spectar's 2021 Commencement Address

Dr. Jem Spectar has served as the President of the University of Pittsburgh at Johnstown since July 2007.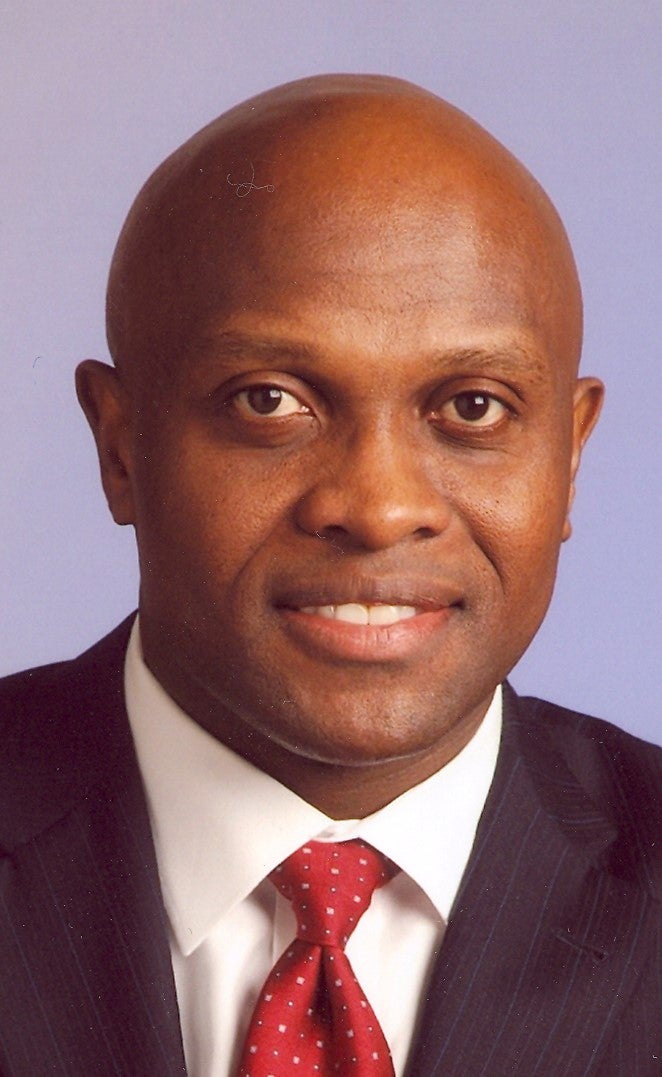 Dr. Jem Spectar is the President of the University of Pittsburgh Johnstown, a position he has held since 2007. During Spectar's presidency, Pitt-Johnstown has launched three new schools in nursing, business and engineering which have elevated the stature, profile, and impact of the institution. Under his leadership, the university is undertaking several collaborative endeavors with community partners.
Previously, Dr. Spectar was Provost/Vice President for Academic Affairs and Professor at Western Oregon University, Associate Provost and Professor at the University of Scranton, Director of Studies and Lecturer at Princeton University, Assistant Dean and Associate Professor of Law at the University of La Verne. Spectar has taught several law school and undergraduate courses, including constitutional law, international law, and jurisprudence.
Dr. Spectar is the author of the book Movement + Music = Medicine, which investigates how people are using dance to fight Alzheimer's, dementia, and Parkinson's Disease. He has also published scholarly articles on international legal issues and penned op-eds in papers such as the Washington Post and the Times Higher Education. Spectar has been a featured guest speaker/panelist in several news shows on wide-ranging topics of interest.
Jem Spectar's formal education includes a Ph.D. and M.A., Claremont Graduate University; J.D., University of Maryland; M.A., George Washington University; M.B.A., Frostburg State University; and B.A., University of La Verne, CA. He is passionate about the arts, especially dance, and enjoys golf and gardening.
Read Dr. Jem Spectar's full welcome message »
Initiatives & Programs
Media
Dr. Spectar's article published in the Washington Post has led to several discussions with policymakers and media regarding rural access to broadband. He is the author of the new book Movement + Music = Medicine: Fight Alzheimer's, Dementia & Parkinson's. Passionate about the arts, he has developed and curated an extensive collection of paintings, sculptures, and artifacts from around the world.
January 24, 2022
President Spectar and Pitt-Johnstown Cheerleaders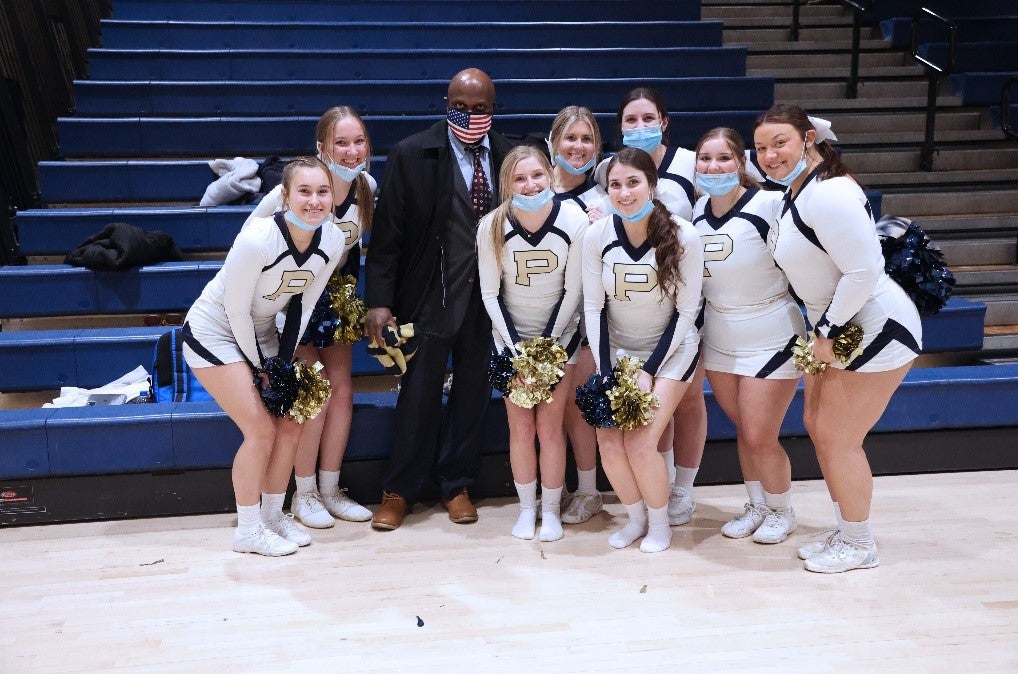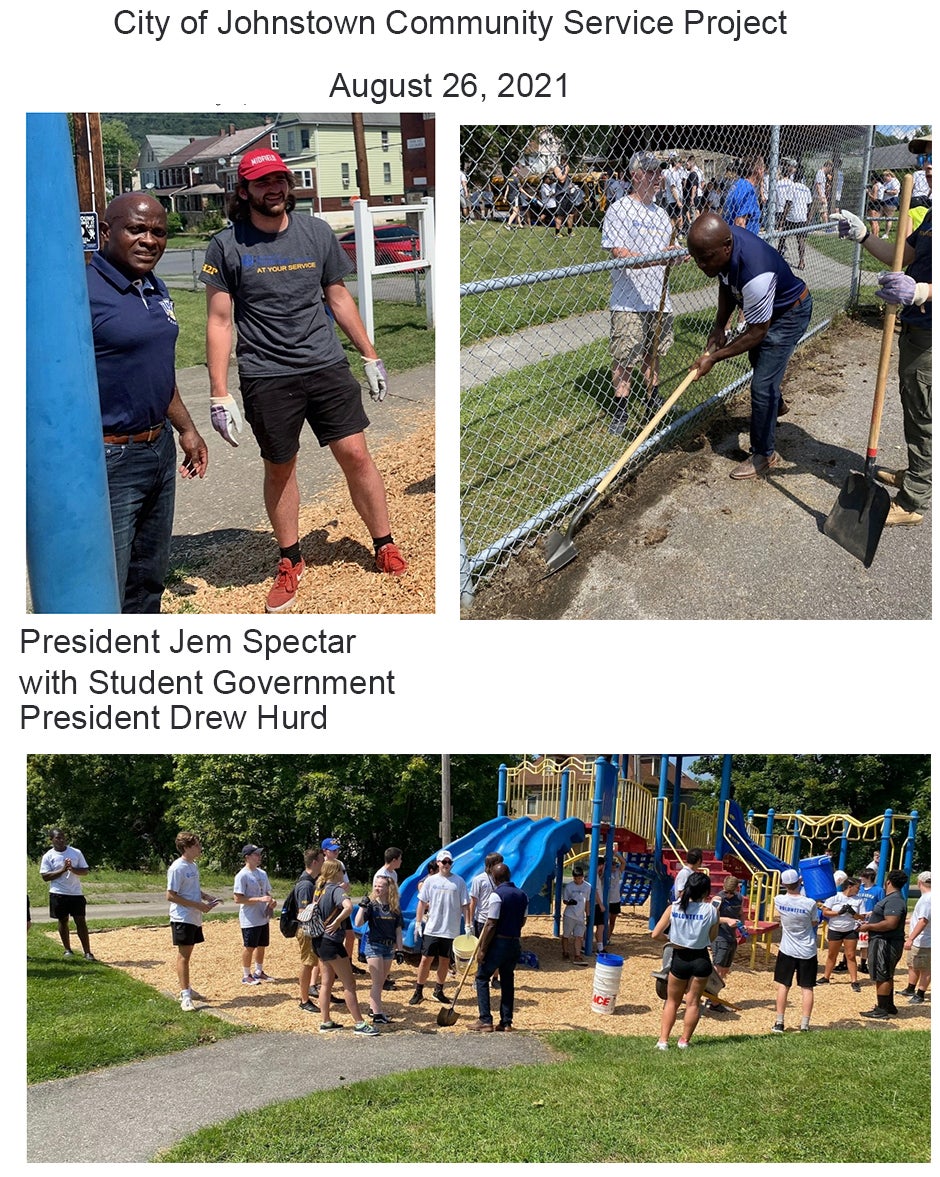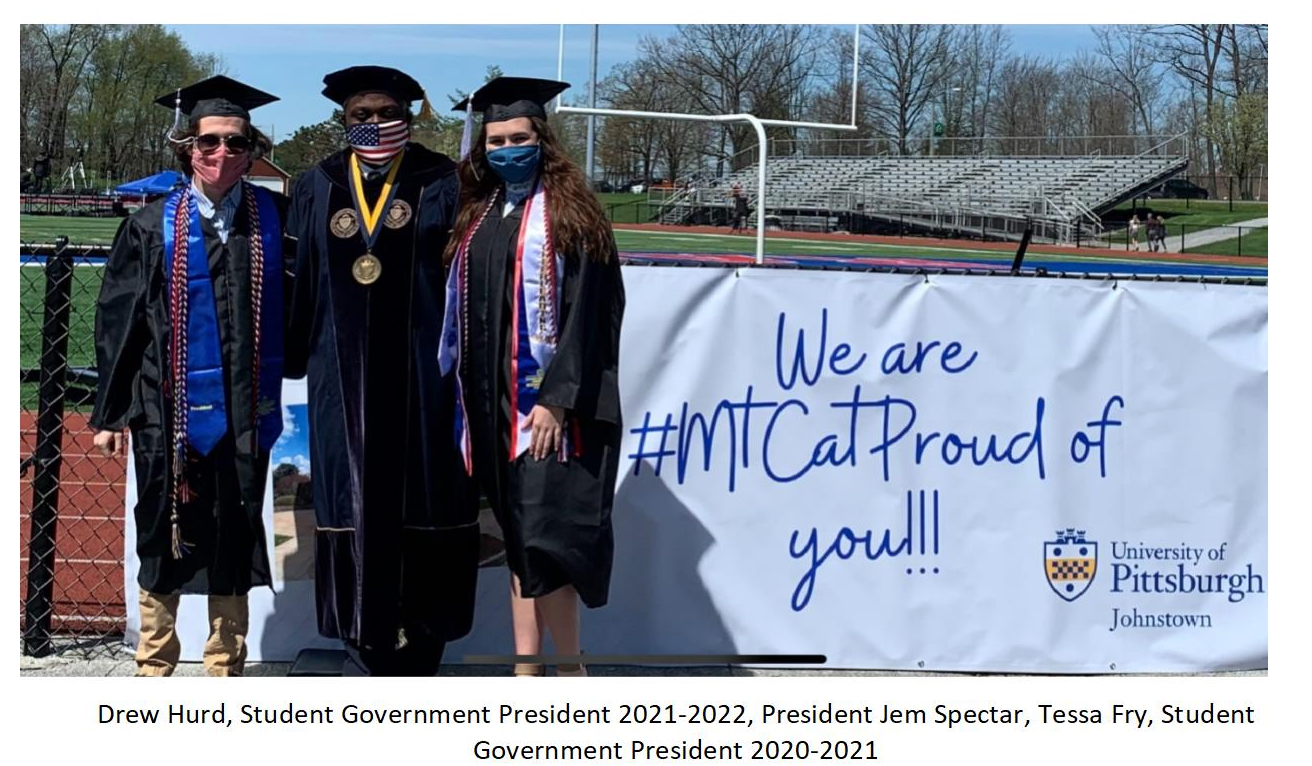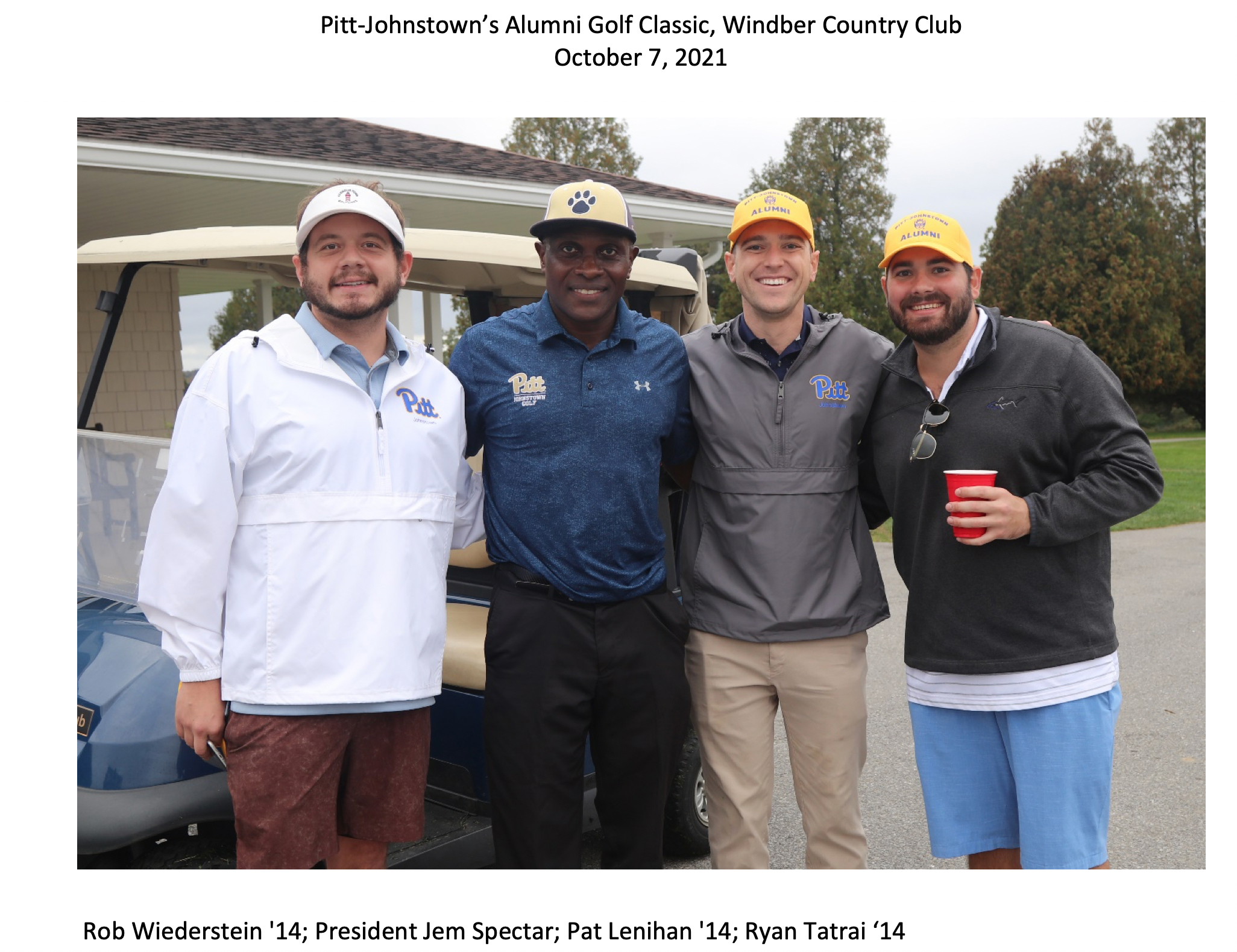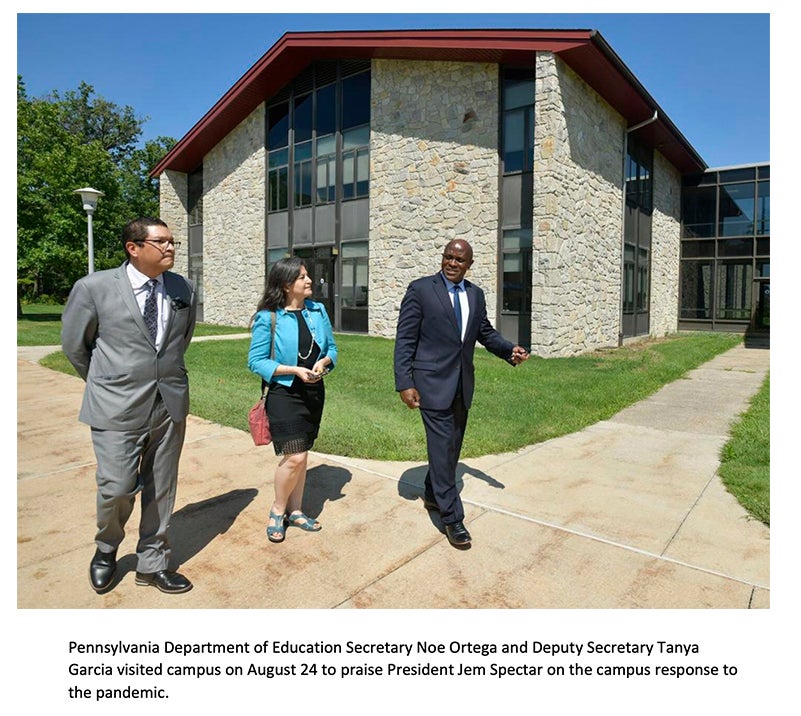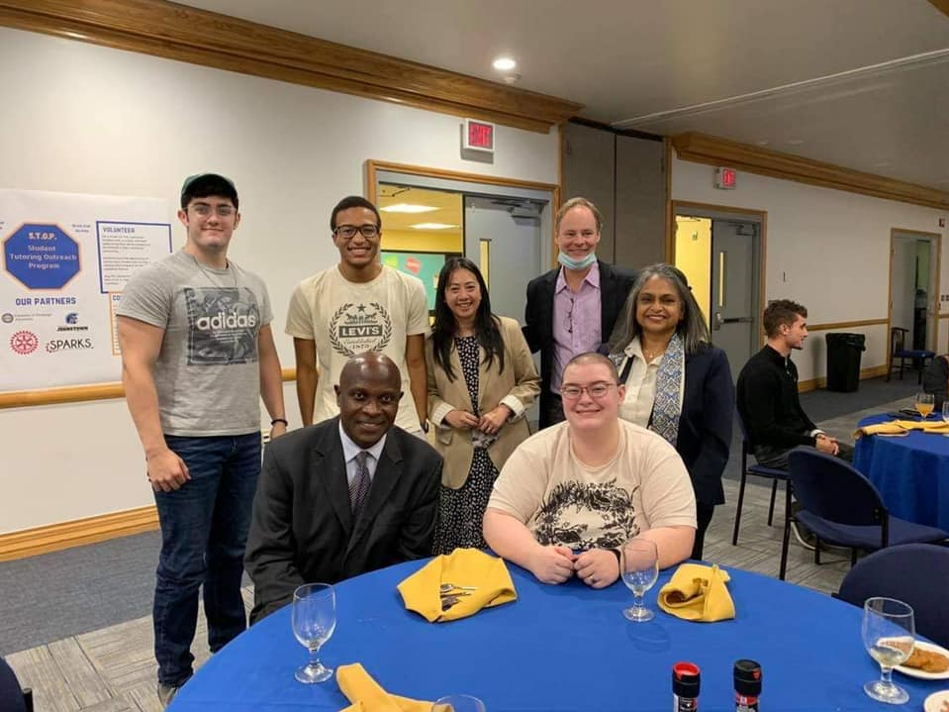 SPARKS Mentoring Exhibition and Dinner
October 2021
Seated: President Spectar, Christine Holley
Standing: Patrick McAndrew, Christian Thornton, Dr. Tuangtip Klinbubpa-Neff, Dr. Ola Johansson,  and Dr. Manisha Nigam