The Office of Campus Activities and Engagement provides a variety of out-of-the-classroom opportunities and experiences for students to become actively engaged in their campus, local, national, and global communities.
Our goal is to strengthen campus community by offering both educational and entertaining options to connect with resources out of the classroom. By engaging in the activities and events offered by nearly 100 registered student organizations (RSO's), a student will develop better leadership skills, become competent in various tasks that enhance the in-class experience, and will ultimately connect, create memories, and a deep love for Pitt-Johnstown.  
Involvement and leadership does not equate to serving as an officer in various groups or on the many committees offered on campus. Rather, it equals being active as a participant in a one-time activity or committing to recurring opportunities! Start out by connecting with just ONE thing and watch the doors open to many opportunities.
Fraternity and Sorority Life 
Leadership Development 
Off-Campus Living & Commuter support 
New Student Orientation 
Pitt-Johnstown @Your Service 
Pitt-Johnstown Program Board 
Student Government Association 
Student Organization Development 
Traditional/Annual programming 
Weekend Programming Initiative  
Fraternity and Sorority Life
Pitt-Johnstown social fraternities and sororities provide students the opportunity to become part of a group which shares common ideals and promotes community service, scholastic excellence, and philanthropic endeavors, as well as opportunities for social activities and leadership development.
Volunteering
In 2009, the University of Pittsburgh at Johnstown embarked on the most extensive community service initiative in its history. Since then, "Pitt-Johnstown @ Your Service" has evolved into a year-round initiative that connects students, faculty, and staff with community organizations and events throughout the area.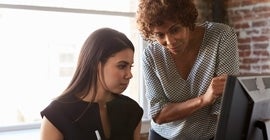 Contact
Let's talk about how to give you the best collegiate experience. Let us be a partner in your learning outside the classroom! 
Heather Bloom Hall, M.Ed
Director, Campus Activities and Engagement 
hbh7@pitt.edu | 814-269-7065
Abigail B. Schauf, M.Ed 
Coordinator, Campus Activities and Engagement 
abs136@pitt.edu| 814-269-7065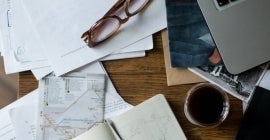 Registered Student Organization Resources
Our Registered Student Organizations can find all their resources, forms and handbooks here!