EER faculty work highlighted on cover of Journal of Chemical Education
The April, 2021 volume of the Journal of Chemical Education features cover photographs taken by EER faculty member Christopher Coughenour.  This pertains to work published in this volume by Dr. A.M.R.P. Bopegedera and Dr. Coughenour on a chemistry-geology project-based laboratory experience for undergraduates exploring the unique chain of alkaline lakes of the Lower Grand Coulee of Washington in the basaltic Columbia Plateau. Students performed water chemistry sampling in five lakes and laboratory analysis of their samples following EPA and other standard protocols and employed their knowledge of the local groundwater and surface hydrology to interpret the existence of a strong alkalinity gradient in the lakes, which form an endorheic (closed) basin with no surface streams entering or exiting the system.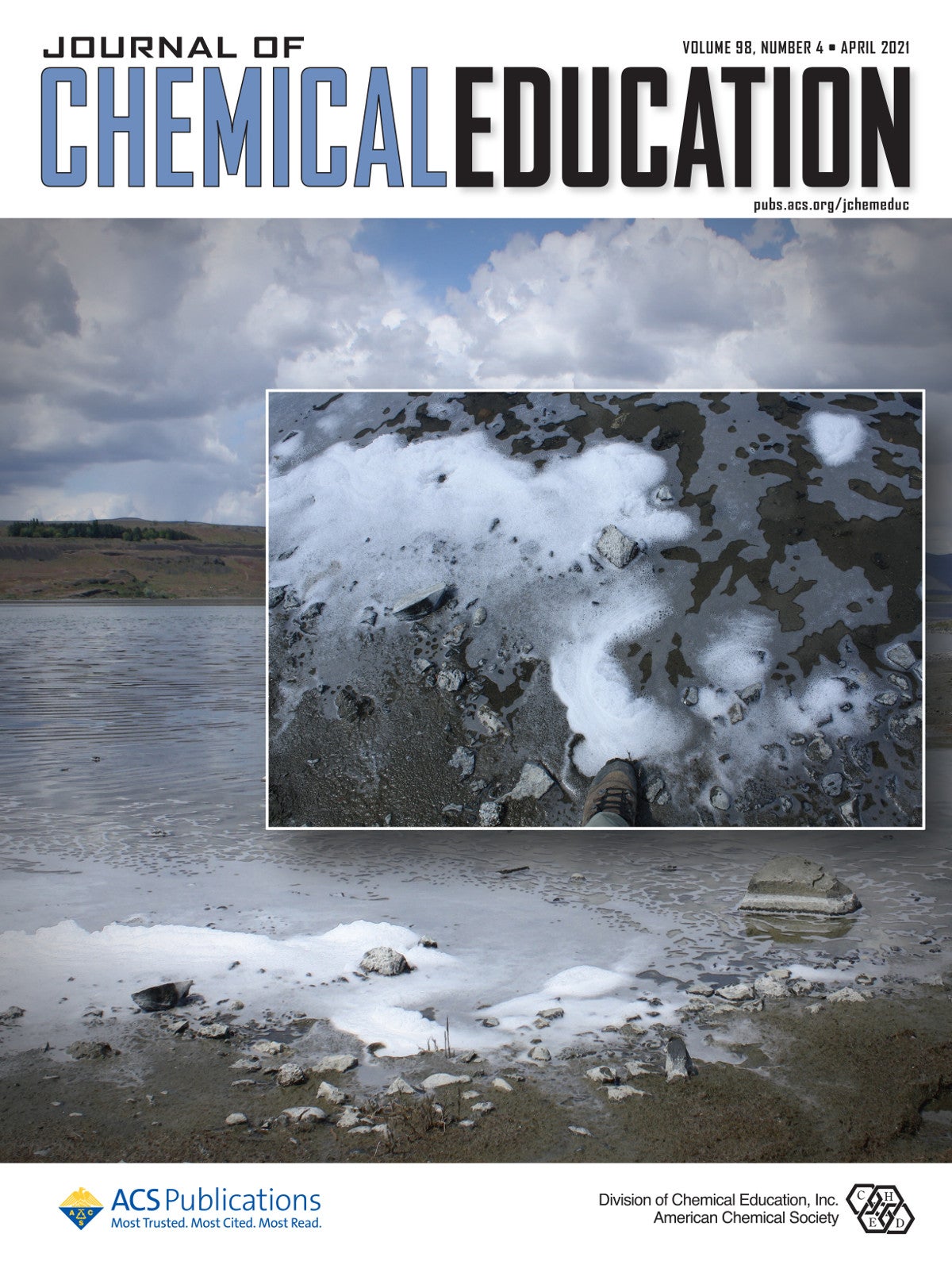 Students present research at national conference
Several EER students presented their research September 22-25, 2019 at the Geological Society of America national meeting in Phoenix Arizona. Projects presented were "Stream gaging and channel reach characteristics in a breached dam: Science in the parks at the South Fork Dam" by students Anthony Taylor and Susan Ma (mentor, Dr. Coughenour) and "Alteration of the Newton Square and Lima Ultramafic Bodies in Delaware County, Pennsylvania" by student Kyle Sarver (mentor, Dr. Kerrigan). Congratulations to the students and their hard work in conducting these studies.
EER Department named top 10 in Pennsylvania based on employment outcomes
Employment site zippia.com has named the EER Department at Pitt-Johnstown as one of the top 10 in the state using aggregated employment data on alumni placement. This is consistent with the emphasis of the department and Pitt-Johnstown on real-world education. The UPJ advocate also featured this story in a recent edition, interviewing several faculty (https://upj-advocate.com/news/2019/11/13/geology-program-is-top-10/).
Graduating seniors, Fall 2019
Congratulations to our Fall 2019 graduates of the EER program!
Spring Break 2020 trip planned
The Geology Club, open to all students from across campus, has voted and elected Iceland as their destination for this year's Spring Break. EER Assistant Professor Dr. Ryan Kerrigan will be planning logistics and a travel itinerary highlighting the geology of the island nation that features a major plate boundary, volcanic activity, geothermal features, glaciers, and more. The trip will occur during the second week of March, 2020.