Video by C.H. Productions. Drone footage by Eric Lobb
Welcome, Class of 2023! Pitt-Johnstown New Student Orientation is August 22-24. Begin your transition to collegiate life and start on your path to real-world readiness by working closely with the Student Affairs team and engaging with fellow students in a series of activities.
Stay up-to-date with Orientation and Campus Activities by downloading our Guidebook app ».
New Student Orientation Schedule
#MtCatStrong
THURSDAY, AUGUST 22
8:00 AM—12:00 PM, Residential Student Move-In, Residence Halls
Please enter our campus off of Schoolhouse Road and follow all prompts from Campus Police. Please note that no one will be moving in prior to 8:00 a.m.  We appreciate your patience and support as we navigate our new class to their appropriate halls. 
8:00 AM– 8:00 PM, Book Center Open, Student Union
8:30 AM – 5:00 PM, University Offices Open                                                                               
10:00 AM – 2:00 PM, Legacy Photos, Gazebo
11:00 AM—2:30 PM, Unpack, Unwind, and Dine, SU Dining Hall
Students and their families are invited to grab a bite and enjoy getting to know the students, faculty, and staff who join us at the luncheon.  This is a very casual meal with no formal program.  You will have time to eat, run errands, and start to get settled before orientation begins at 2:30pm.  Please be in your residence hall room ready to go to the orientation group meeting at 2:30 pm. It is important to have said your farewells before 2:30pm. 
11:00 AM—2:30 PM, Commuter Student Check-in, SU Food Court 
Please park in any of the available commuter lots and make your way to the Student Union.  There is a commuter check-in table (look for balloons!) that will allow you to pick up materials and sign waivers.  You will then have time to go to Student Union 152 to the ID Center to pick up your Student ID and have lunch on us in the cafeteria. Please be at the Commuter Lounge ready to go to the orientation group meeting at 2:30 pm.  An orientation leader will be there to help you get to your classroom.
2:15 PM, Families Depart
2:30 PM, Orientation Groups Gather                                                                               
Your orientation leaders will be gathering the group at 2:30 pm in the residential areas and walking to your assigned classroom.  If you are unsure where you are supposed to be, please note that your classroom is located on your nametag that you received.  You will need the nametag for the program.
2:30 -3:45 PM, Orientation Group Time, Classrooms
Your Orientation Leaders will help to introduce you to what we will do together for the three days of new student orientation. This program is prepared to help ready you for the start of the academic year.  There is an attendance incentive that will win you big money!  Your orientation leaders will discuss it in the first meeting!  Not only do you have the chance at Mountain Cat Cash, but so do your Orientation Leaders.  Get ready to have a wonderful time preparing for your days as a Pitt-Johnstown student.
4:00 PM, Residence Life Hall Meetings, Your lobbies!
This is the info that you need in order to be in good standing as a residential student. We will talk about safety, visitors, how to maintain our community, etc.  This is a mandatory meeting, so we will see you there!
4:00 PM, Commuter Student Info Session, Blackington 138
Is your pillow off-campus? Join the advisors of the Commuter Club who will share important information on staying connected, traveling to/from campus safely, and all of the resources that are available to you as a student who lives off-campus.  Remember, orientation is three days for commuters too…and this first session for you is very important to your academic and personal success.
5:30 PM, Dinner, Student Union Dining Hall
Meet back up with your orientation groups and enjoy some end-of-summer treats. Use your Student ID with the food service employee and you are all set!  Even if you do not have a meal plan, you have meals for orientation, so please join us!   If it is raining, we will have this meal in the Student Union Dining Hall.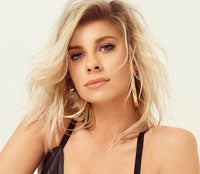 7:00 PM, PJ Music Festival, Student Union             
Dessert, live music, interactive games, cheerleaders, dance team and much more!  We are excited to relax and enjoy some live music from featured artists, UPJ"s own Jeff Webb and the Delectable Sound, Andie Case, and a campus favorite, Broseph!  Come out, listen to some tunes, make some free make-and take- stuff and enjoy your first night on campus!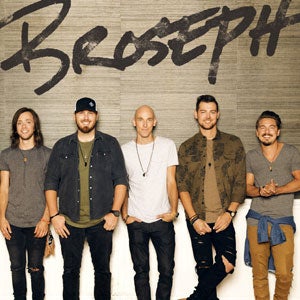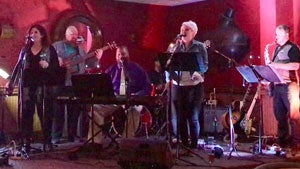 FRIDAY, AUGUST 23  
8:00 AM– 8:00 PM, Book Center Open, Student Union
8:00 AM -10AM, Breakfast, Dining Hall
Remember to bring your Student ID to swipe in!
8:30 AM– 10:00 AM, Schedule Adjustments*, Blackington Hall
Need to make some changes to your academic schedule? The Registrar and Division Chairs will be on hand to help you look at the needed options.  You will also have time to do this during the first week of classes, but you are welcome to get a start on these changes.
9:00 AM, Foreign Language Placement Exam*, Biddle 248
9:00 AM, Student Employment* (Work Study, Campus,and Local Employment), Blackington 138    
This session will highlight how to find jobs both on and off-campus during your time at Pitt-Johnstown. Staff from Career Services, Financial Aid and Human Resources will be on site to do answer questions and give you the real scoop on working while studying!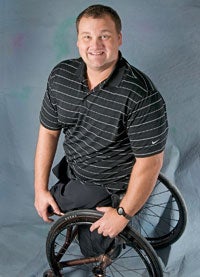 10:00 AM, Respect, Dignity and Mountain Cat Campus Values, PPAC
Our students love this session because it "teaches you how to Mountain Cat!"  With the help of our friend, Matt Glowacki, we are going to talk about building community in your new home and your responsibility to yourself and one another as we live and learn together on campus. We will also explore what it means to be #MtCatStrong and how we all assist in each other's successes.
11:30 AM, Orientation Group Time: Academic Success, Lunch, and Walk Your Schedule Classrooms
Your orientation leaders are prepped to walk you through your questions about academic life on campus. They will talk about effective time management, the difference between high school and college and how to navigate the many academic resources available to you at Pitt-Johnstown.  We will also be walking your class schedule. You will need to change into your Hall/Commuter shirts during this time before the processional.
2:30 PM, New Student Convocation Processional                                                                       
This Mountain Cat Tradition allows for all of us to attend the Convocation by community.  The Resident Assistants and Orientation Leaders will lead the way and carry your Hall/Commuter Banner. 
3:00 PM, New Student Convocation, PPAC    
This academic event will feature Pitt-Johnstown President, Jem Spectar and his Cabinet who will officially welcome you to the college academic experience.  First year students are strongly encouraged to attend this event.  
4:30 PM-7:00 PM, Mountain Cat BBQ, Dinner, Group Time, and Community Activity, Dining Hall & Classrooms
During this session, your orientation leader will lead an activity and get the group to dinner. Remember to bring your ID!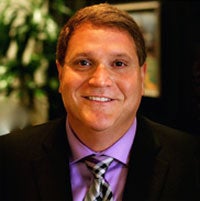 7:30 PM, HOORAY & Don't Just Stand There! Wellness Center
Back by popular demand is our friend, David Coleman!  Known as the Dating Doctor, David will work with you and your orientation groups to learn about first impressions, understand the do's and don'ts of relationships and help understand the expectations when it comes to behaviors that happen in college.  This is where we learn to take care of each other and take care of this place. 
9:00—10:00 PM, Comedian Derek Knopsnyder and Snacks, Wellness Center
Another Pitt-Johnstown favorite, is comedian Derek Knopsnyder. You know what you all have in common with Derek? He was once a new student at Pitt as well!  Derek is a Pitt-Greensburg grad who is going to share his hilarious tales of college and of life.  Grab a snack, grab a seat, and enjoy some down time with Derek!
10:00 pm- 11:30 PM, Open gym, Game Room, and activities in residence halls
SATURDAY, AUGUST 24
9:00 AM, Board the buses for Johnstown, Blackington Hall
9:30 AM-10:30 AM, Breakfast in the City, Pasquerilla Conference Center
An annual tradition, our new students and their orientation leaders and resident assistants, jump on buses and go to Johnstown to help the local community.  In a matter of 2 hours, we will give about 1200 hours of service to your new home.
Breakfast will be served at the Pasquerilla Conference Center. There will not be a food option on campus as this event is strongly encouraged.  Please wear your Pitt-Johnstown@Your Service shirts and leave valuables at home (so we don't have them on the buses).  It is recommended that you have close-toed shoes.   
10:00 AM—6:00 PM, Book Center Open, Student Union
10:30 AM-12:30 PM, Pitt Johnstown @Your Service activities - Greater Johnstown Area
12:45 PM, Leave for Campus
1:00 -2:30 PM, This time is set aside to hit the dining hall, shower, and have some free time!
1:00 PM, Student Affairs Departmental Open Houses*, Student Union   
The Student Affairs team has been out and about with you during orientation but we are hoping will stop by our offices, introduce yourself, and learn about how we can help you be successful while you are here! Stop in the Student Union and follow the signs to Campus Activities & Engagement, Career Services, Student Conduct, Counseling and Health Services, Housing and Residence Life, and Student Affairs.
2:30 PM, Gathering the group! Residence Halls/Union
The orientation leaders will be around to gather the group back up for the last major session of new student orientation!  Please make sure that you are wearing your white Mountain Cat Cup T-shirts for the evening activities. You will also need tennis shoes or something you can move in!
3:00 PM, Group Time:  Healthy U, Classrooms            
This is the last of the sessions for new student orientation!  This session shares techniques to address the stresses of college life, how to cope in a positive way, how to manage all of the different parts of your wellness, and how to help others when you think they are at risk. We will really take the conversation regarding #mtcatstrong to a new level!  We will also discuss care reports, how faculty interact with all of us to help with your overall academic and personal success, and how we work together as a one community to get us all to graduation.
4:30 PM –6:00 PM, Dinner, Dining Hall
6:00 PM, Mountain Cat Cup, Games, Color War, University Mall
Have a competitive streak? Or, just want to watch those who like to compete?  We will run various games for points and have a color war to end the program! It is a time to really let your hair down and enjoy your new friends and classmates. It's also a time to make sure that your orientation leaders are soaked!!!  Join us!
8:00 PM , Program Board annual Orientation Dance, University Mall  
The Pitt-Johnstown Program board is a group of students who plan campus events for all of you!  Their slogan is "programs for students by students" and they organize on-campus and off-campus events and programs for you!  Each year, they have a DJ and end orientation with a first-year dance. So, stay in your Color War garb, and hang out with us and the Pittsburgh DJ company for a couple of hours of great music, snacks, and laughter with the people that will help make memories during your years at Pitt-Johnstown!
*indicates optional session