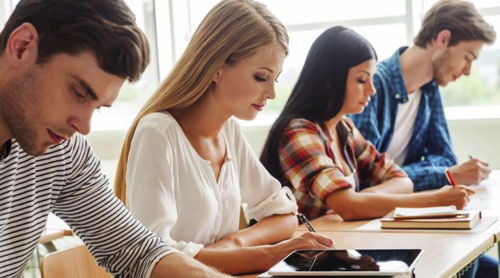 Curriculum » |  Course Schedule » | Faculty »
The major in Humanities (Philosophy and Literature) allows students to design a major focusing on the way in which the foundational problems in human experience have been explored within world literatures. In collaboration with a faculty advisor, students will select courses from both Philosophy and Literature departments that focus on a particular theme. The major is intended to bring together the methodologies of both fields: one concerns abstract ideas, arguments, and debates, while the other focuses on the way in which these debates play a role in human experiences. For example, a student interested in how science fiction has explored important ideas about human nature and identity might develop a course of study incorporating Philosophy courses (e.g., PHIL 0013- "Concepts of Human Nature" and PHIL 0445- "Minds and Machines") with courses from Literature (e.g., ENGLIT 0626- "Science Fiction") and Multi-Media and Digital Culture (e.g., ENGLIT 1245- "Science Fiction and Virtual Worlds").
Students interested in the Bachelor of Arts in Humanities with a focus in Philosophy and Literature must have a proposed theme and a plan of study approved by the Chair of the Division of Humanities prior to declaring the major.
Contact

Derek Leben, PhD, Department Chair
221-B Biddle Hall
814-269-7147 | leben@pitt.edu
(or) 

Humanities Division
233 Biddle Hall 
814-269-7140