Associate Professor Influenced By Her Pitt-Johnstown Undergrad Days
Jamie Bodenlos '98 said she gained much from Pitt-Johnstown's manageable class sizes and the ability to develop relationships with professors as she pursued her bachelor's degree in psychology. In fact, she said, the experience influenced and shaped her career in academics so much that she hoped to pass along similar experiences some day to her students.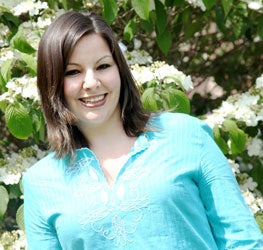 She has realized that goal.
Bodenlos recently was awarded tenure and promoted to Associate Professor in the Department of Psychology at Hobart & William Smith Colleges in Geneva, NY.
Pitt-Johnstown's impact on her education style is evident.
"The small class sizes and relationships I was able to develop with my professors was an invaluable part of my experience at UPJ, and one of the reasons I sought out an academic career in a small liberal arts college setting," she said. "I wanted to cultivate those same relationships with my students. My very first conference experience was at the Eastern Psychological Association, and we drove to Boston for the conference in Dr. Steven Stern's van.
"I'll never forget that experience of going to a scientific conference and how well I got to know Dr. Stern and the other psychology students on that trip. I wanted a career that allowed me to do that with my own students."
Bodenlos earned her MA from Western Carolina University and PhD in clinical psychology from Louisiana State University. A licensed New York State psychologist, Bodenlos's teaching interests include psychopathology, health psychology, and psychotherapy, encompassing topics like stress and illness, substance use disorders, mindfulness, eating behaviors, and evidence based treatment, and more.
It was at Pitt-Johnstown that Bodenlos recognized her professional interest. "After taking coursework related to clinical psychology at UPJ and completing internships in the area, I grew fascinated with psychopathology and it's intersections with physical health," she said. "This is why I ultimately pursued a degree in clinical health psychology which merged my two areas of interest."
She has presented her research work at national and international conferences and has published more than 30 articles in peer-reviewed journals, including the International Journal of Behavioral Medicine, Appetite, Obesity, and the Journal of American College Health.