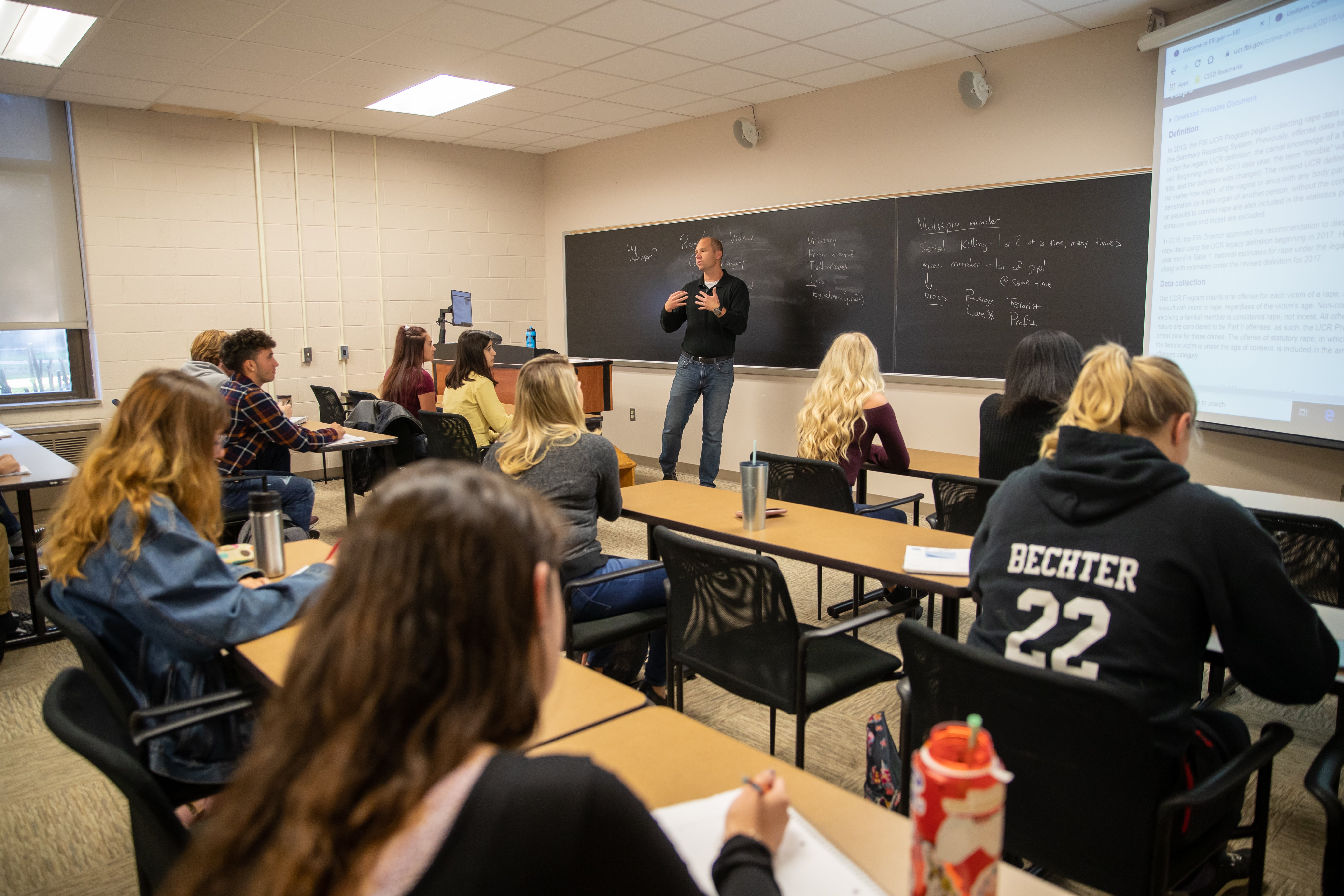 All UPJ students must take a foundational public speaking course to develop their knowledge of and abilities to convey their complex ideas in thoughtfully prepared, well-organized clear speach in public situations.
Working with faculty mentors, students in Public Speaking classes develop both their critical thinking and organizational skills and refine their abilities to convey their ideas in public forums.  Our foundational course provides students with the skills, knowledge, and confidence to express themselves orally through clarity of expression, research-based content, clear organization, appropriateness of style, and effective persuasion.
Tutoring in Public Speaking is also available! Contact Dr. Maryl McGinley for details.
Maryl McGinley, Ph.D., Assistant Professor of Communication 
Public Speaking Coordinator
814-269-7204  |  Fax: 814-269-7196 | mrr53@pitt.edu
or 
Paul A. Lucas, Ph.D., Department Co-Chair
249-C Biddle Hall
814-269-7150 | pal59@pitt.edu