Write Your Future
Authors Made Here
If you have a creative drive and an eye for communication, our Writing program will help you turn those passions into a career. The demand for content generation and both creative and professional writers has never been higher.
Offering degree programs in both Professional and Creative Writing, the Writing program at the University of Pittsburgh-Johnstown will prepare you with real-world skills for in-demand positions in diverse fields from marketing director to editor to content producer.
Great writing is a product of passion and creativity. Our passion to help you succeed is what drives us. Let UPJ's Writing major help discover what drives you.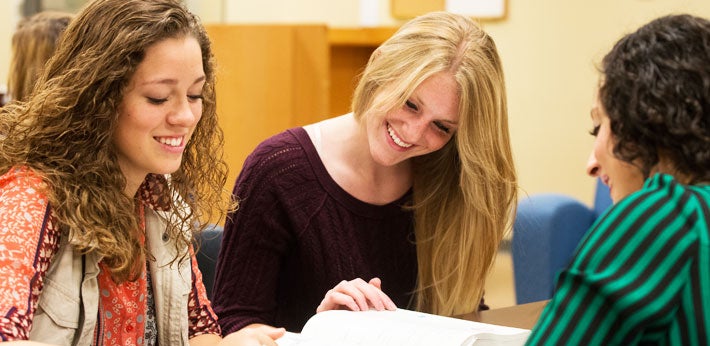 Major Program Minor Program Apply Now
Why Major in Writing at UPJ?
If you're an aspiring writer looking for a creative, rewarding, fulfilling career, UPJ's Writing major would love to help you fulfill those dreams. You'll learn from our dedicated faculty everything from content generation to writing theory, gathering invaluable experience toward your future career along the way.
Learn directly from faculty in classrooms in an intimate, diverse, and personal environment.
Have a classroom experience that prioritizes student thinking, creativity, and excellence.
Have direct access to educators to speak about career success.
Network with like-minded peers and working, established professional communicators.
Gain industry-specific technical skills.
Gain access to writing internships that expose you o new professional skills and environments.
Your Future, Revealed
Careers in writing incredibly diverse and always in demand. With a degree in Writing, you can find employment as:
Content Author
Ghostwriter
Editor or Proofreader
Reviewer
Writing Coach or Consultant
Advertising and Marketing Agent
Instructor
Columnist
Technical Writer
Article, Travel, or Grant Author
Public Relations Officer
$73,150
Average starting salary of a Writing Graduate (B.A.) at entry level
US Median, 2021 (Source: US Bureau of Labor and Statistics, bls.gov)
4% Job Growth
Estimated employment sector growth
US, 2021-2031 est. (Source: US Bureau of Labor and Statistics, bls.gov)
---
Add to Your Degree with a Minor
Want to maximize your employment flexibility? UPJ offers a huge selection of minors to pair with your Writing degree. Some of the most popular choices include:
Communication
English Literature
Business
Marketing
Foreign Languages
---
UPJ Grads Share Their Success
Victoria Kelly
After graduating from UPJ's Writing program, she became the Marketing Manager for Prompt.io, a Seattle-based tech platform. Victoria works in SEO, graphic design, and copy writing, and content strategy, and is responsible for all content, both internal and public facing.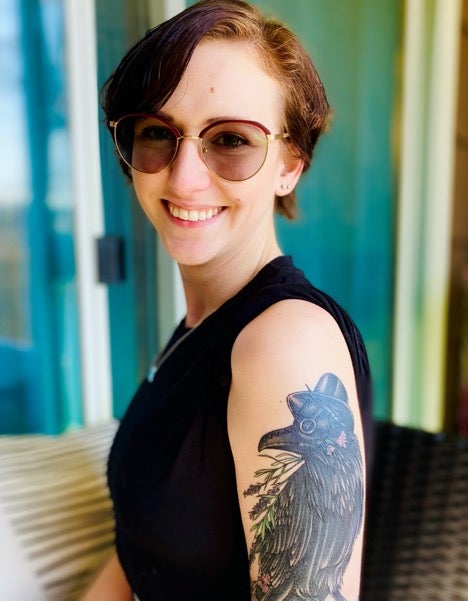 Jaclyn J. Costik, MFA
After graduating from UPJ's Writing program, Jaclyn secured a position at ReserveBar, an online distribution service. She manages all e-commerce technology, cross department communications, process improvements, and technical documentation.
---
Dedicated, Expert Faculty

Meet the Writing Faculty Meet the Humanities Faculty
Led by Dr. Michael Cox and Dr. Eric Schwerer, our Writing faculty includes published authors and award-winning teachers who foster student creativity and provide outstanding career preparation. For more information, please reach out to:
Michael Cox, PhD, Department Co-Chair (Professional Writing)
B230-A Biddle Hall
814-269-7163 | mwcox@pitt.edu
or
Eric Schwerer, PhD, Department Co-Chair (Creative Writing)
B223-A Biddle Hall
814-269-7138 | schwerer@pitt.edu
---
Want More Info?
We'd love to welcome you to the UPJ family!