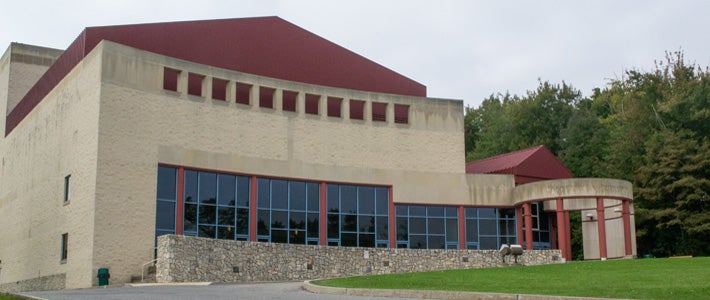 PPAC: A Leading Regional Entertainment Venue
The Pasquerilla Performing Arts Center (the PPAC), on the campus of the University of Pittsburgh at Johnstown, has become the premier regional cultural destination for more than 25 years. The PPAC is a cultural, artistic, educational, social, and economic resource for the Greater Johnstown area!
The 42,000-square-foot multipurpose facility includes a mainstage auditorium theatre that comfortably seats 1,000. The Studio Theatre, often referred to as the Black Box, seats 200 and is often used for receptions and gatherings. 
The PPAC offers a wide array of exciting performances, including:
full-scale Broadway touring companies
music from the symphony to popular music artists
classical ballet to modern and international dance
fantastic programs for young and old alike
internationally known jazz artists
The Center opened in September 1991 and was made possible by a multi-million dollar gift from Frank Pasquerilla, who was the chairman of Crown American.
The PPAC is known for its excellent acoustics, which can be adjusted by motorized panels. The stage is opened to create an orchestra pit when needed.
The Pasquerilla Performing Arts Center is committed to providing persons with disabilities the necessary measures for an enjoyable experience at the Center. Services include wheelchair accessibility, wheelchair seating, and listening devices for those with hearing impairments.

814-269-7200  | 800-846-ARTS (2787)