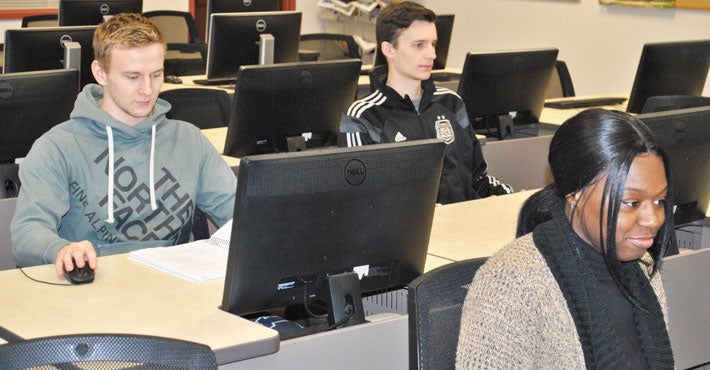 Business IS Curriculum »  |  Geographic IS Curriculum »  |  Healthcare IS Curriculum »  |
IS Minor Curriculum »  |  Courses »  |   Suggested Schedule »
Pitt-Johnstown's Information Systems majors combine coursework in business and technology to help prepare students for a rewarding and challenging career in the field of information systems. 
There are two degree options: business information systems and healthcare information systems. Businesses from manufacturing firms to banks to healthcare rely on information systems and technology to run and support aspects of their activities. 
Information systems professionals provide services to end-users in their organizations, and are responsible for analyzing, designing, implementing, and managing technology.
Students complete basic introductory courses in accounting, finance, management, marketing, and business information systems. Students completing the management information systems concentration enroll in these required upper-level courses: computer hardware and operating systems, database management, project management, and systems analysis and design.
Each student must also take three upper-level information systems electives of their choosing, which may include an opportunity to complete an internship.