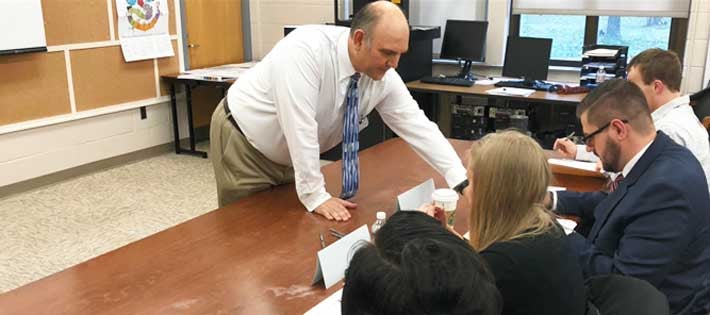 CFA Curriculum »  |   General Curriculum »  |  Courses »
The finance major at Pitt-Johnstown is designed to provide students with the skills and knowledge required for successful real-world careers in areas like banking, investments, financial services, and corporate finance. 
Students have the opportunity to complete a general tracks of concentration or a certified financial analyst track within the major.
The program is structured to provide students with a thorough understanding of theoretical financial principles and the practices for implementing these principles in the world of business.
The finance major presents students with an understanding of how financial markets operate and with methods for effective implementation of investment and financial decisions for firms and individuals. The major is designed to develop the ability to analyze finances and solve problems. 
Graduates from the program maintain strong ties to Pitt-Johnstown through active membership in the Accounting Alumni Advisory Board. This commitment from alumni provides current students with networking opportunities that lead to job shadowing, internship, and employment opportunities.
Financial knowledge and practice is crucial for the success of companies and for individual investors in the markets. Developing an understanding of markets and the process of making investment decisions is critical for success in business.