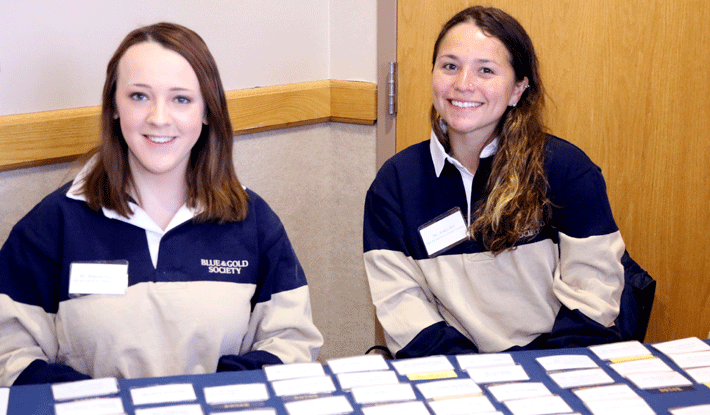 The University of Pittsburgh at Johnstown's Blue and Gold Society is a group of undergraduate student leaders who have been chosen to act as liaisons between the student community and the Pitt-Johnstown Alumni Association.
Application
Membership in the group offers excellent networking opportunities as well as the chance to develop valuable leadership skills.
The application is live until Oct. 1, 2021 at 5:00 p.m.  Click here for the link! 
Event Ambassadors
The Blue and Gold Society supports on-campus events by serving as ambassadors of the Alumni Association. Members can welcome visitors to your events and assist in a number of other ways. Use the request form to request Blue and Gold Society presence at an on-campus event. Completed forms should be returned to 272 Blackington Hall.