The safety and well-being of our campus community is a top priority at the University of Pittsburgh at Johnstown. These resources will help to ensure your personal safety and the safety of others.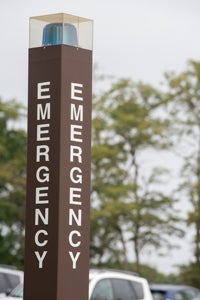 Emergency Phone Numbers
To report any police, fire, or medical emergency, call:
From on campus, call 7005 or 911
From a cell phone or off campus, call 911 or 814-269-7005

Stay on the line with the dispatcher.
Provide your exact location. 
Provide a thorough description of the incident to ensure that proper resources are dispatched. Do not hang up until the dispatcher tells you to do so.
Campus Resources
Public Health and Wellness