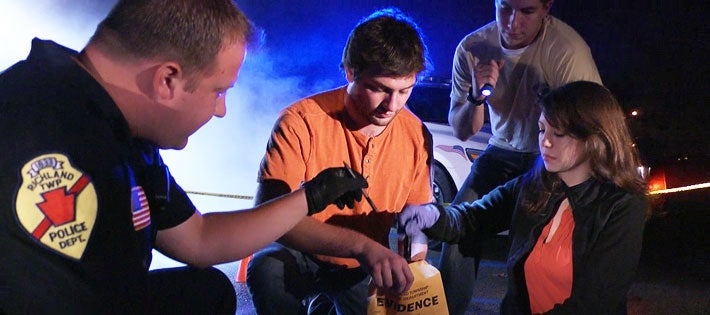 Curriculum » |   Minor Curriculum » |  Courses »  |  Faculty
Pitt-Johnstown's Justice Administration and Criminology program offers an innovative, responsive, and challenging course of study in criminal and social justice, as well as the 21st-century social, legal, political, scientific, and technological dimensions of these areas.
A strong clinical focus distinguishes the Pitt-Johnstown program and enables you to apply your theoretical knowledge in practical settings throughout the course of study. 
The distinctive program offers an interdisciplinary examination of how societies define, discover, prosecute, and punish crime, as well as how they define and pursue fairness in the distribution of the burdens and benefits of society.
As a Justice Administration and Criminology major at Pitt-Johnstown, you will:
link classroom theory to practice in the field, and gain valuable real-world experience through the innovative Community Lab Project (CLP) with one of several community agencies that have agreed to host Pitt-Johnstown students.
receive first-hand experience in a range of law enforcement and social service agencies, including the District Attorney, County Sheriff, County Prison, County Coroner, local police, Victim's Services, drug and alcohol treatment facilities, and juvenile justice agencies, among many others.
acquire skills in computer forensics, cyber security, and cyber intelligence analysis, providing you with a 21st-century technology dimension.