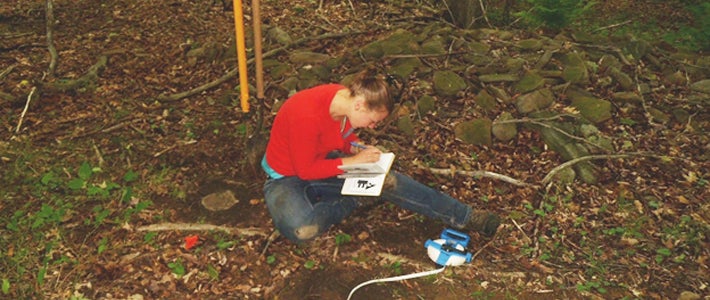 Curriculum » |  Minor Curriculum »  | Courses »  | Faculty » | News » | History »
Pitt-Johnstown offers a bachelor of science degree in energy and earth resources with concentrations in energy resource geology and environmental geology. The University also offers a minor in geology, and collaborates with the Education Division to offer a bachelor of science in secondary education – earth and space science. The tracks, with several elective courses in geology, prepare students to pass exams required to become a licensed professional geologist in Pennsylvania and most states.
The department prepares students for professional careers in geology (including preparation for the licensure exam), and to pursue graduate studies, if they wish. The energy resource geology concentrationfocuses primarily on understanding rocks and the stories they tell of past geologic events. This program is designed to prepare students for careers in the oil and gas, coal, aggregate, and minerals industries, for public service in regulating agencies, and for graduate study.
In cooperation with the Geology Club, students may participate in regular outings that include caving, rock and fossil collecting, hiking, and summer excursions to different parts of the United States. Our faculty are committed to providing undergraduate research opportunities. Many of these opportunities are provided as faculty continue with their own research and field studies in their areas of specialization.
Contact