1. Who Studies Abroad?
Students of any major! Credit transfer is guaranteed by the University for all Pitt-approved programs of which there are many. Students choose to study abroad for many reasons: to enhance their field of study, participate in an international internship, increase language skills, volunteer, cultural immersion and more!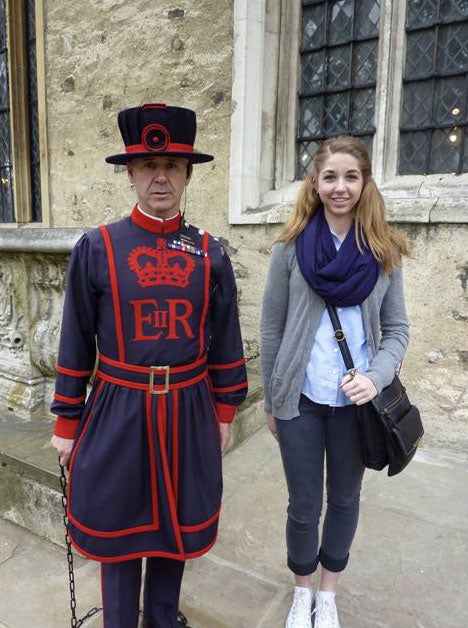 2. Eligibility
Sophomores, juniors and seniors with a judicial clearance and a minimum 2.75 GPA are encouraged to apply. Students will work with his or her academic advisor to ensure courses can be used toward academic progress. It is also recommended that students work with a study abroad advisor to discuss options and opportunities.  Some programs require specific prerequisite courses or equivalents, a higher minimum GPA, or a particular program or area of study.
3. Choosing a Program
The University of Pittsburgh offers students a wide variety of academic programs abroad that are intellectually challenging, socially diverse, and culturally enriching.  Students can choose from University-sponsored Panther programs, exchange programs, and various third-party program providers. Panther programs alone have over 100 selections to choose from and most include Pitt faculty. Start here to begin your journey!
4. Length of Programs
Pitt-Johnstown students can choose from a spring-break program, a summer program averaging four to six weeks, a semester program, or even an academic year abroad.  A semester program is a more immersive experience while summer study abroad is a good alternative for students who cannot find time for a more in-depth experience.  Spring break programs are Pitt faculty-led and offer a short, yet enriching academic experience.
5. Costs, Billing, and Financial Aid
Costs of study abroad vary greatly but are primarily dependent on the location, amount of credits earned, program inclusions, and the length of stay. Students who participate in a Panther program are billed directly by the University. Those who enroll in an exchange program pay Pitt tuition.  Students enrolled in a Pitt-recognized program will work directly with their provider. All students must pay an administrative fee as follows: $400 for semester programs; $300 for summer programs. Eligible students may use financial aid based on program approval by the Study Abroad Office and evaluation by the Financial Aid Office.
6. Is Study Abroad Safe and Will I Graduate on Time?
While there are certain risks to international travel and study abroad, our staff of dedicated professionals will do everything to make the experience as safe as possible for you. Additionally, as you prepare to select your study abroad destination, please be sure to consult the U.S. State Department website which offers suggestions for travel safety and security while abroad. Finally, study abroad will not delay graduation as students work with their academic advisor to select courses earning degree progress.
7. When to Apply
Early application is encouraged!  Many programs have rolling admissions but may fill up early. A general guideline is as follows:  to go abroad in the fall, apply by early March; to go abroad in the spring, apply by late September and to go abroad in the summer, apply by late January.  At a minimum, we encourage students to begin the process at least six months in advance.
8. The Application Process
All students who intend to apply must create an account through the University's on-line system. Students who are applying for a Panther program or an exchange program will apply through this student account. Those who intend to enroll in a Pitt-approved program must also apply directly to their program provider.  Applications generally consist of a variety of essay questions, a transcript, judicial clearance, and reference letters. 
9 What Costs are Typically Covered in the Program Price?
Tuition, housing, pre-departure assistance, on-site orientation and the assistance of the host country's program staff, one or more cultural excursions, and a local transportation pass are generally included. For programs that offer the use of a kitchen, meals are not included. Airfare, personal expenses, and any additional travel are also not included. Some programs include a home stay option which provide two meals a day.
10. Passports and Visas
If you don't already have one, apply for a passport as soon as you are seriously interested in study abroad. Allow 4-6 weeks for processing. Generally visas are required for students who are either interning or participating in a program that is longer than 90 days. You will be required to provide your program provider with a copy of your passport photo page.