Speak Your Future
Communicators Made Here
The world runs on communication, and communicators run the world. If you have a passion for media, advertising, information systems, journalism, social media, or public relations, our Communication program will help you turn those passions into a career.
The Communication program at the University of Pittsburgh-Johnstown will prepare you with real-world skills for highly in-demand positions in diverse fields, from business to journalism to event coordination to creative director.
Great communication is a product of skill and passion. Our passion to help you succeed is what drives us. Let Communication and UPJ help discover what drives you.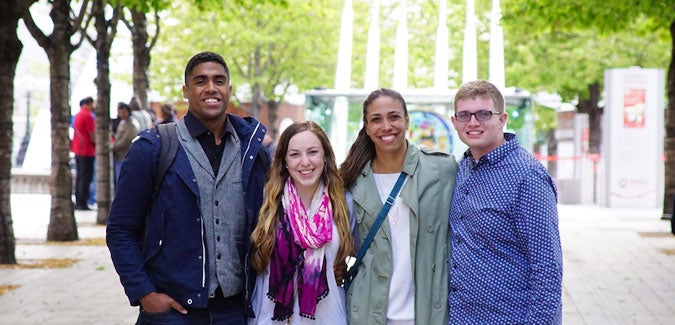 Major Program Minor Program Apply Now
Why Major in Communication at UPJ?
If you're an aspiring communicator looking for a creative, rewarding, fulfilling career, UPJ's Communication program would love to help you fulfill those dreams. You'll learn from our dedicated faculty everything from communication theory to pragmatic application. You'll gather invaluable experience toward your future career, and you'll be able to do it all on the cutting edge of technology and industry access.
Whether you are aspiring to work in business and marketing, medicine, advertising, or journalism, Communication can offer you the skills upon which all of those fields rely.
Learn directly from faculty in classrooms in an intimate, diverse, and personal environment.
Engage in out-of-classroom experiences that will expose you to the professional side of communications.
Have a classroom experience that prioritizes student thinking, creativity, and excellence.
Have direct access to educators to speak about career success.
Network with like-minded peers and working, established professional communicators.
Gain industry-specific technical skills, including working with advanced communications technology.
Your Future, Revealed
Careers in communication are incredibly diverse and always in demand. With a degree in Communication, you can find employment as:
Brand Strategist
Business Reporter
Community Relations Coordinator
Content Writer
Creative Director
Event Manager
Health and Wellness Reporter
Marketing Coordinator
Media Planner
News Anchor
Photojournalist
Public Relations Specialist
Recruiter
Senior Event Planner
Social Media Manager
$62,340
Average starting salary of a Communication Graduate (B.A.) at entry level
US Median, 2021 (Source: US Bureau of Labor and Statistics, bls.gov)
6% Job Growth
Estimated employment sector growth
US, 2021-2031 est. (Source: US Bureau of Labor and Statistics, bls.gov)
---
Add to Your Degree with a Minor
Want to maximize your employment flexibility? UPJ offers a huge selection of minors to pair with your Communication degree. Some of the most popular choices include:
Writing
English Literature
Marketing
Foreign Languages
---
UPJ Grads Share Their Success
Kaitlyn Poad
Kaitlyn graduated in April 2022 with a B.A. in Communication. She now works for Duquesne University as a Graduate Assistant in the Honors College, and she was able to secure a highly competitive assistantship working with nonprofit organizations at the national level.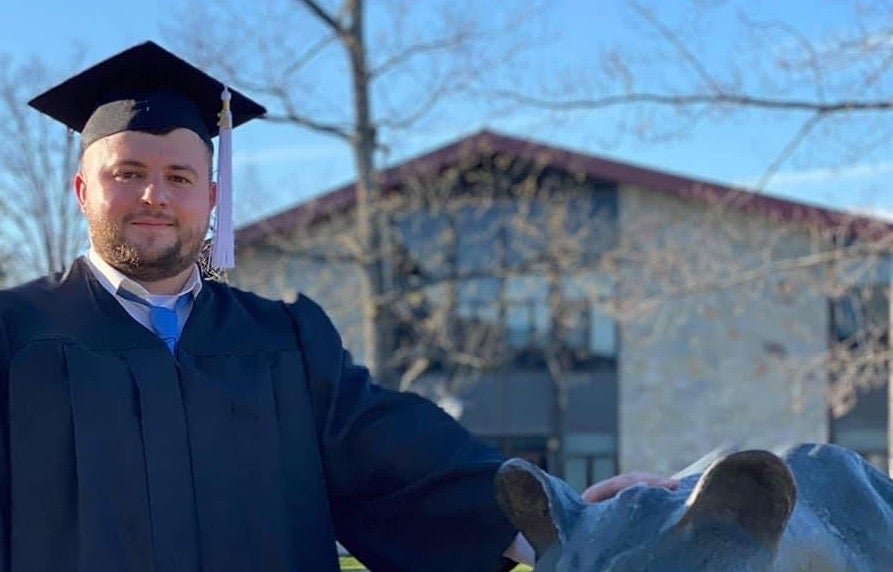 Aaron Capouellez
Aaron graduated in May 2021 with a B.A. in Communication. Aaron founded a nonprofit organization called PA Woods and Forests using the Communication degree, skills, and knowledge he gained at UPJ. He is currently pursuing a graduate degree, and credits UPJ for giving him both the work ethic and skills necessary to make his dream job a reality.
---
Dedicated, Expert Faculty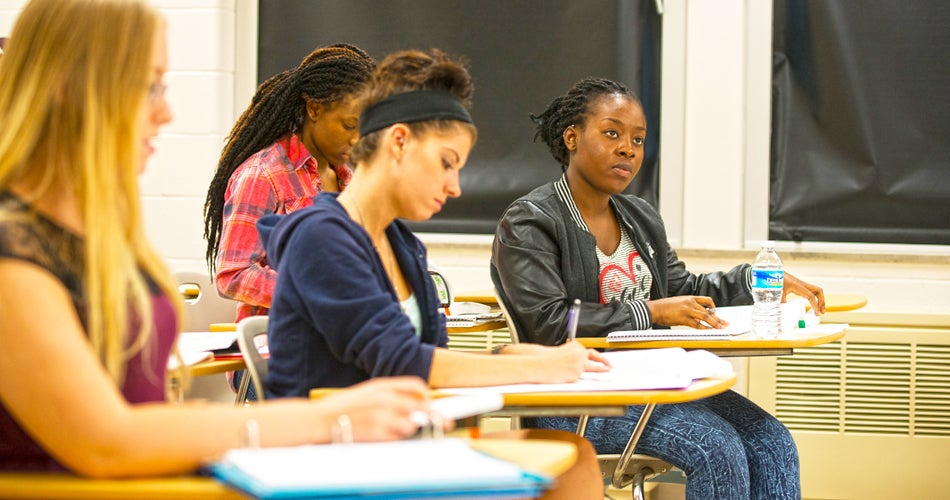 Meet the Communication Faculty Meet the Humanities Faculty
UPJ's committed faculty are expert professionals dedicated to helping you achieve your career dreams. Educated, knowledgable, accessible, and supportive, the team of faculty members at UPJ will deliver the educational results you're looking for. Led by co-chairs Dr. Patty Wharton-Michael and Dr. Paul Lucas, UPJ's Communication faculty has over 130 years of combined education and industry experience. Join the winning team, and see your career dreams become career reality!
Patty Wharton-Michael, PhD, Department Co-Chair
Faculty Resource Center Coordinator
249-B Biddle Hall
814-269-7983  |  Fax: 814-269-7196 | wharton@pitt.edu
or
Paul A. Lucas, PhD, Department Co-Chair
249-C Biddle Hall
814-269-7150 | Fax: 814-269-7196 | pal59@pitt.edu
---
Want More Info?
We'd love to welcome you to the UPJ family!