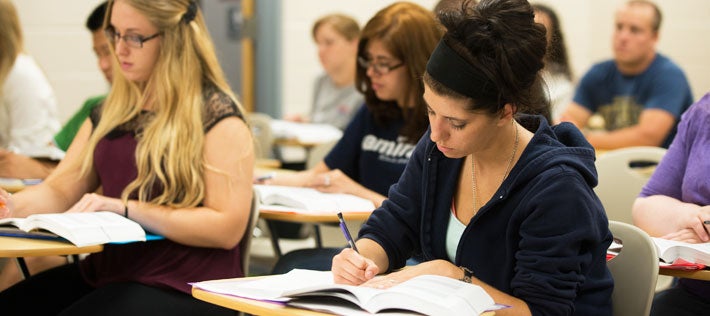 Creative Writing Curriculum »  |  Professional Writing Curriculum » |  Minor Curriculum »  |   Minor Courses »  |  Course Schedule »  |  Faculty
Pitt-Johnstown offers majors in creative writing and professional writing as well as a minor in writing. Faculty includes published authors and award-winning teachers who foster student creativity and provide solid career preparation. The writing minor complements the major of any Pitt-Johnstown student who wants to enhance creativity or develop marketable skills.
Professional Writing:
Professional Writing focuses on such applied genres as narrative nonfiction, feature writing, digital writing, public relations, and technical writing.
Creative Writing:
The emphasis in creative writing at Pitt-Johnstown develops students' imaginative talents and offers intensive study in a variety of traditional and contemporary genres, including poetry, the short story, memoir and the personal essay, and playwriting.
Our faculty of published and award-winning professors foster creativity and provide valuable career preparation. Students work closely with one another and receive individual attention from faculty mentors.
Contact
Michael Cox, PhD, Department Co-Chair
B230-A Biddle Hall
814-269-7163 | mwcox@pitt.edu
or
Eric Schwerer, PhD, Department Co-Chair  
B223-A Biddle Hall
814-269-7138 | schwerer@pitt.edu