These one- and two-bedroom apartments offer independent living for a total of 140 students. Apartments are air-conditioned and have recently been completely renovated.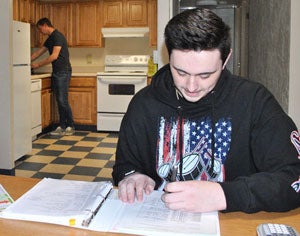 Each bedroom is double occupancy, and apartments vary from one bath to one-and-one-half baths, a living room, and a kitchen/dining area.
The kitchens have a full-sized stove, microwave, refrigerator, dishwasher, and a dining table and chair set.
All living rooms include the following furniture: loveseat, chair, end table, and media center.
Each bedroom contains one bed, dresser, desk, and chair per student, with a large shared closet. 
On-site laundry facilities are available to students at no charge.