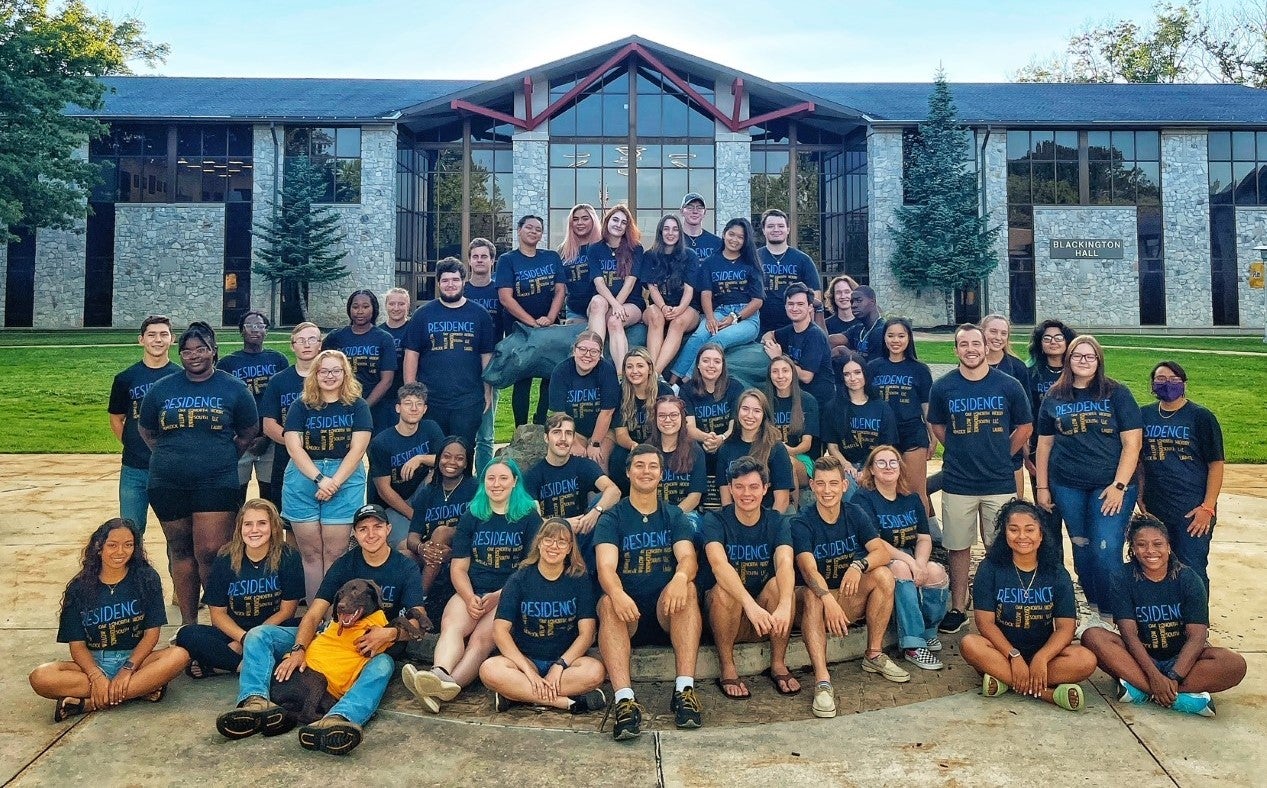 Resident Assistants (RAs) are a critical member of the Residence Life team. They are undergraduate students specially selected for their maturity, leadership skills, academic achievement, and commitment to student development who undergo rigorous training prior to the start of each term.  RAs are an important resource for students to foster personal and professional growth while helping them to become a thriving member of the campus community. RAs also provides social and enrichment programming to meet the needs of the students in their specific area.
Why Become an RA?
Serving as an RA is not only a rewarding opportunity, but it provides you with the skills and experience that are in high demand by employers and graduate schools.  While all students graduate with knowledge and experience, RAs graduate with proven success in key areas including:
Leadership
Problem Solving
Critical Thinking
Communication
Conflict Management, and
Program development.
Former Pitt-Johnstown RAs have gone on to enjoy highly successful careers in several areas including medicine, law, education, business, technology, and media (to name just a few).
Qualifications
A good RA is conscientious, dedicated, personable, and able to interact with a wide variety of students in a positive manner. The RA role is time-intensive. Good RAs are also able to balance conflicting commitments with academic, social, and job responsibilities. RAs are required to maintain a minimum 2.5 GPA (cumulative) and participate in professional development opportunities during their time in the role.  
RA Application Process
All applications for the 2023-2024 academic year are due by Monday, February 13.  To apply for an RA position, visit the Johnstown Campus Housing & Dining Services task center on the portal (my.pitt.edu).  Select the Resident Assistant application link.
Candidates will be notified of their acceptance into the RA selection process on a rolling basis beginning the last week of January. All candidates who are accepted into the process can expect to participate in shadowing both a first-year and upper-level housing area staff member as well as events during hiring weekend (February 24-26) which will include an in-person interview with professional staff and Head Resident Assistants.  More details will be provided via email once you are accepted into the process.
Contact Kelly Devett, Assistant Director of Residence Life, devett@pitt.edu (814-269-7106).